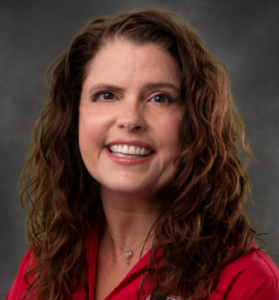 Just your local hometown girl… I was born and raised in Hopkinsville and in 2005, I moved "down the road" to Cadiz. I love my communities!
I have been with WKDZ and WHVO since 2011. My first broadcasting experience was with WNKJ after graduating from Christian County High School. After 11 years as a part-time broadcaster, I began a full-time career with Wal-Mart, Inc. My first job was as an over-night stocker and for 11 years worked and learned the retail industry and finished my time with the company as Vision Center manager and licensed optician.
You can join me weekdays from 3-5PM and Saturdays from 10AM-3PM on WHVO. Hopefully, you can even stop by and visit during one of our many decades parties or community broadcast!
In my "spare" time, I enjoy being outdoors with my family fishing and hunting. When I can, I spend time creating art and craft items or, if it gets quiet enough, reading a good book. Since I have always been around animals my whole life, I have 2 beautiful cats, Abigail and Tater, and 2 wonderful dogs, Ellie Mae and Lucy. All of our furry family members have been rescued and hold a very special place in our hearts.
Currently, I now reside in Cadiz with my husband, Jeff and youngest son Joseph. I'm am so glad to have our oldest son, Chris and daughter-in-law, Danielle close by in Louisville and Josiah down the road in Murray.