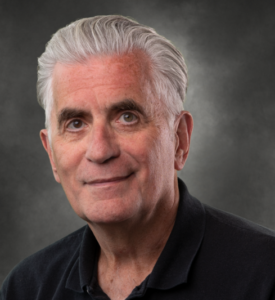 Sunday -- 03:00 PM - 07:00 PM
Monday -- 09:00 AM - 12:00 PM
Tuesday -- 09:00 AM - 12:00 PM
Wednesday -- 09:00 AM - 12:00 PM
Thursday -- 09:00 AM - 12:00 PM
Friday -- 09:00 AM - 12:00 PM

Eddie Owen is a Hopkinsville native and started on the radio exactly one week after graduating high school. He attended UK where he majored in broadcasting. Now after 40+ years of radio and television experience, he holds down 9 AM – Noon on WKDZ and contributes heavily to the Sports Edge.
These days, in addition to radio, he is involved in the travel business and frequently hosts trips and cruises through his ELO Travel Company.
The epitome of the UK sports fan, he handles state and national sports for WKDZ and WHVO, and runs the UK sports site WildcatLair.com and the Facebook forum of the same name.
He has also been known to occasionally play 'dressup', as the television character 'The Doctor' from Doctor Who, and is the founder of the fan convention 'ConGT'.