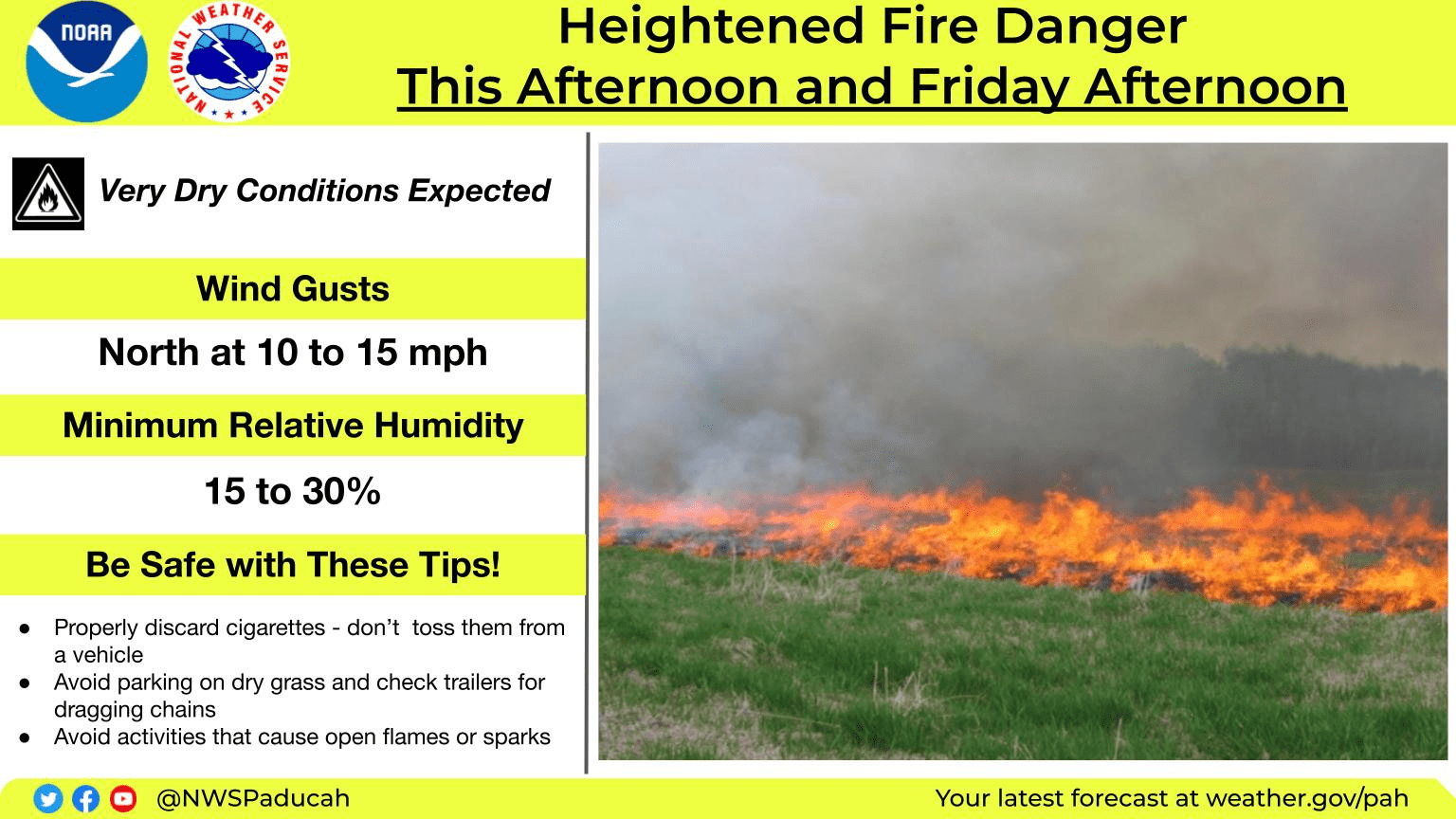 The area will see an increased risk for fires before we enter the weekend.
Weather Edge forecaster David Powell said dry conditions remain part of the forecast through Saturday.
Powell added anywhere from an inch to two inches of rain is possible Sunday.
The forecast on Monday and Tuesday calls for sunshine and highs in the low 80s. Showers and thunderstorms could return Wednesday with a high around 85.