MON – FRI 7 AM – 8 PM
SAT: 7 AM – 8 PM
SUN:  9 AM – 8 PM
Here are some of the great specials you'll find at your Neighborhood Market

FIND THE STEAMTABLE MENU HERE!

PRICES GUARANTEED DECEMBER 12– DECEMBER 24, 2018
DAIRY—
PRAIRIE FARMS WHOLE MILK GALLON $2.99
PRAIRIE FARMS COTTAGE CHEESE 24 OZ 2/$5.00
PRAIRIE FARMS SOUR CREAM 8 OZ $1.19
PRAIRIE FARMS DIP 8 OZ $1.19
PRAIRIE FARMS SHERBET ½ GALLON 2/$6.00
NORTH STAR NUTTY ROYALE 6 PACK 2/$5.00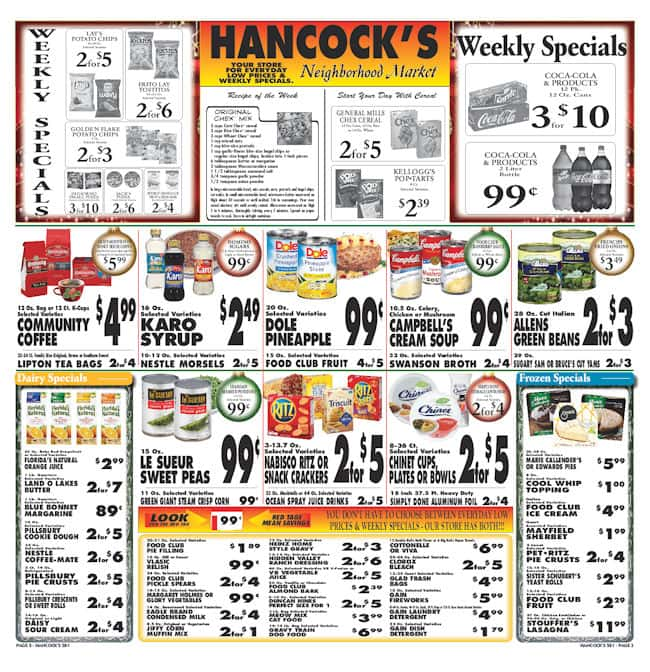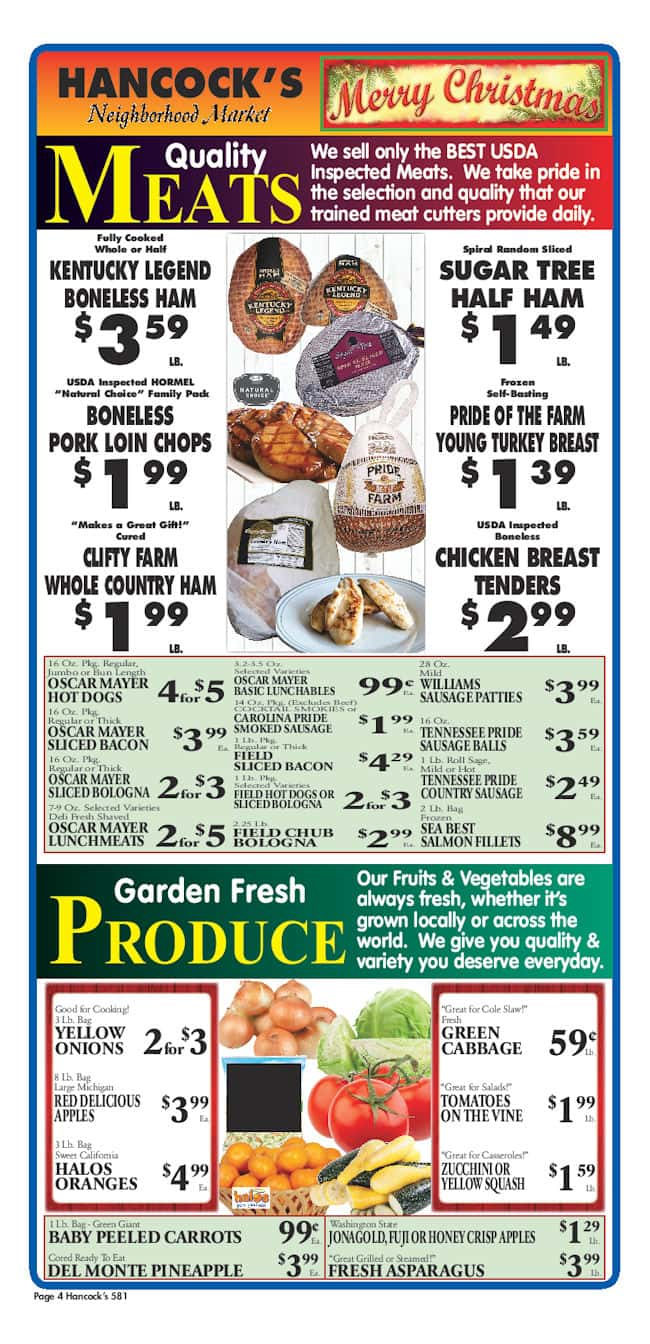 Grab a delicious lunch everyday in the deli at Hancock's Neighborhood Market or stop by and take something home to the family. Drop by and see all the delicious salads and desserts – special orders taken for cakes and pies for any occasion.
Call the Deli at 270-522-1628.
---
FROM THE DELI —
WE NOW HAVE ROTISSERIE CHICKENS. TRY ONE OF DELICIOUS ROTISSERIE CHICKENS FOR DINNER.
WE HAVE WHISTLE STOP DONUTS.  IF YOU HAVE A SPECIAL OCCASION AND NEED DONUTS, GIVE US A COUPLE OF DAYS NOTICE AND WE CAN GET THEM FOR YOU.