KTVI Fox 2 and St. Louis reporter Mandy Murphey is set to be inducted into the NATAS Mid-America EMMY Silver Circle October 29, at the 46th Annual Regional EMMY Awards.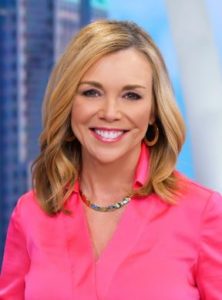 Anchor for the company's 5, 9 & 10 o'clock evening news, she joined KTVI in 1991 and became a full-time anchor in 1993 — following a deeply-rooted upbringing in west Kentucky.
Murphey reportedly got her passion for journalism as a 15-year-old DJ at WPKY in Princeton, and as a Murray State University graduate worked through their on-campus radio and television stations before taking her first job at WPSD Local 6 — where she served as anchor, consumer reporter and news producer.
During her career, she's earned 14 Emmy and four Edward R. Murrow awards, and "prides herself" as an anchor who can also report.
As of 2021, she was on the board of directors for the Gateway Chapter of the National Charity League and the advisory council for Girls In The Know. She's also the past board president for Share Pregnancy and Infant Loss Support.