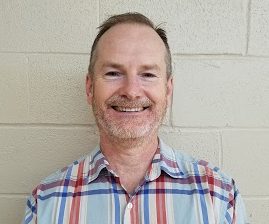 Former Hopkinsville High School Principal John Gunn has a new job — superintendent of schools for the McCreary County school district.
Gunn was hired by the McCreary County School board on a unanimous vote at its May 26 meeting. He received a four-year contract at a salary of $125,000 per year with a $150 cell phone allowance. The district will pay 50% of Dr. Gunn's retirement contribution, and the district will make available a vehicle for Mr. Gunn to use for outside district travel.
Gunn resigned as Hopkinsville High principal in April after four years in the position. Prior to his tenure at Hopkinsville, Gunn had 33 years of experience in North Carolina and Tennessee — and was serving as Associate Director of Schools for Lawrence County in Lawrenceburg, Tennessee prior to coming to Hopkinsville.