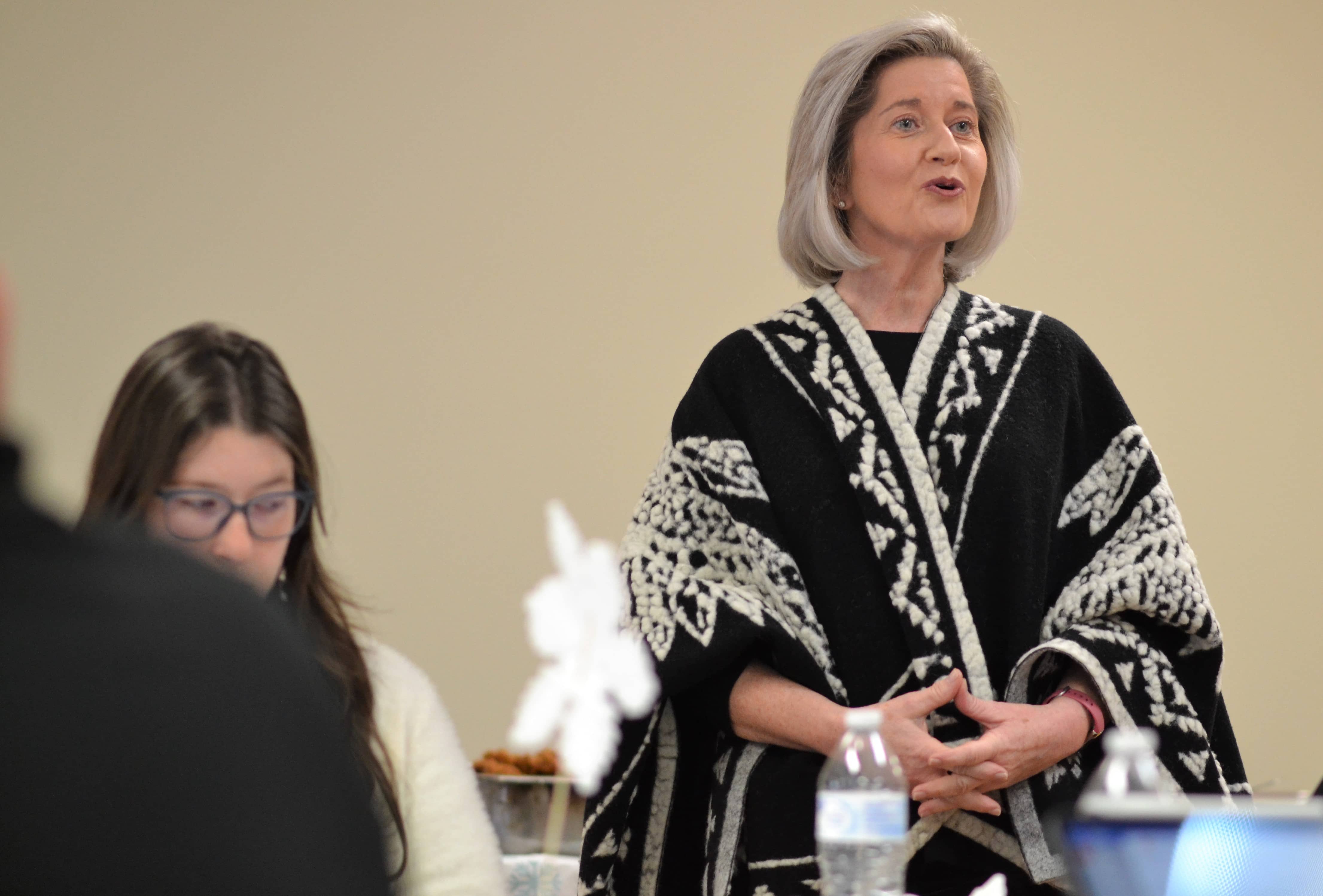 Hoping to contract out and soon build a roof on the Cadiz Trigg County Farmers Market space on Main Street, the 2021 Cadiz Trigg County Leadership Class announced Thursday it has surpassed an original modest fundraising goal of $60,000-to-$70,000.
Now up to $76,000 in campaign efforts, class liaison Melissa Wallace told visitors of the Trigg County Chamber of Commerce's "Lunch & Learn" session the plan is to continue a fundraising drive, before closing out January with a possible grant application for matching funds.
And while the leadership panel does have enough money to begin its project, Wallace noted an original cost was slightly underestimated — as rising construction demands and supply chains have affected prices.
The class is aiming for, at minimum, another $25,000 in fundraising efforts — which would bring totals to $100,000.
Furthermore, Wallace said there are some bells and whistles the class, and many of its donors, would like to see — including, but not limited to, ceiling fans, radiant heat and electrical capabilities for the 9,500-square-foot space next to the Renaissance Stage.
This capital campaign began in late November 2021, and there's a hope that construction begins and ends prior to the start of the 2022 farmers market season in Trigg County.