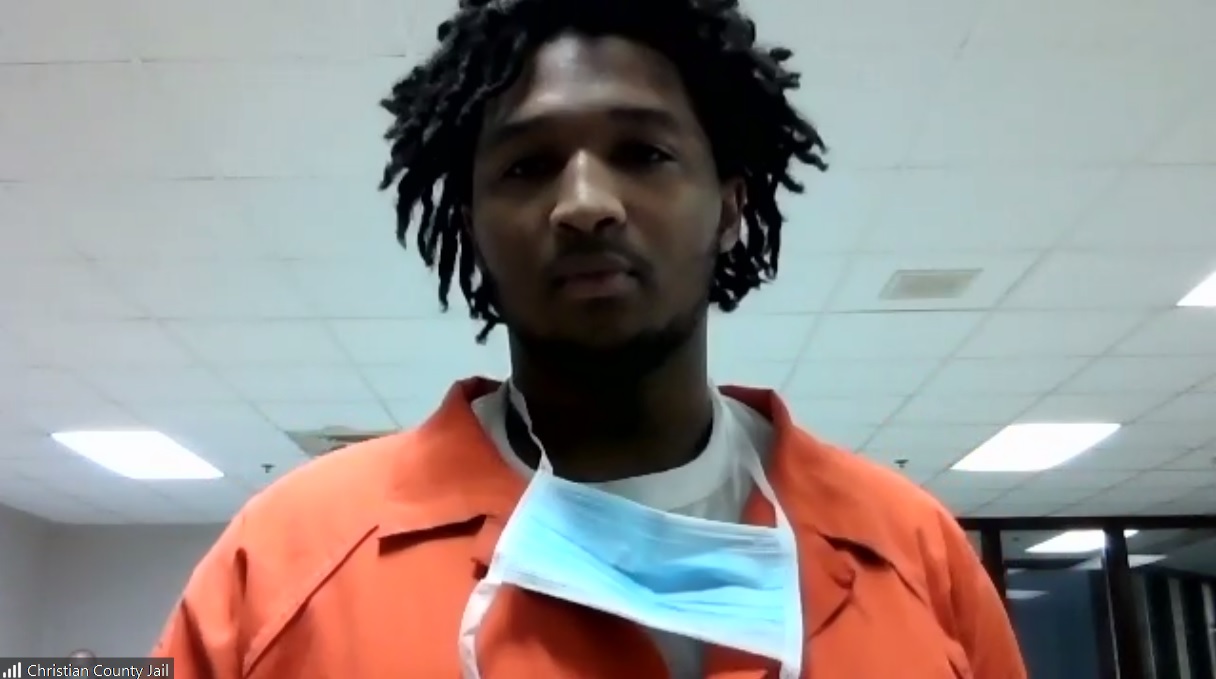 Another hearing has been scheduled for a Hopkinsville man set to go to trial in January 2022 in connection to a fatal shooting on McHenry Street in August 2019.
Robert Torian, III is charged with murder and accused of shooting 25-year old Terrell Moore of Hopkinsville after police said the two men got into a verbal argument while inside the same vehicle. Police reported that Torian got out of the back seat, opened the front passenger door, and shot Moore in the face. Torian was reportedly identified as the shooter by an eyewitness.
Public defender Jason Byrd, who is representing Torian, appeared virtually before Chrisitan County Circuit Judge Andrew Self for a pretrial conference Wednesday afternoon where he asked for another hearing to be scheduled prior to the January trial date.
click to download audioJudge Self set a pretrial conference for 1:00 p.m. on December 8th.
Torian, who appeared virtually from the jail, then told Judge Self he has been incarcerated for two years and it's his right to have the discovery in his case, which has been withheld from him.
click to download audioByrd advised Torian he would meet with him at the Christian County Jail on October 29th.
Torian's jury trial is scheduled to start on January 10, 2022, at 8:30 a.m.