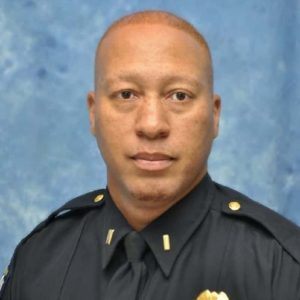 A Christian County Circuit Court judge has granted a motion, requesting testimony from a former commonwealth's attorney in the perjury case against a retired Hopkinsville police lieutenant.
Jefferson Alexander was indicted by a Christian County grand jury in March 2019 for first-degree perjury. He is accused of providing false testimony to the grand jury in 2012 in the case against former councilwoman Ann Cherry, who resigned from her city council seat as part of a plea agreement after she was charged with official misconduct, tampering with a witness, and tampering with public records.
During a hearing Wednesday morning, Alexander's defense attorney, Eric Eaton, explained to Chief Circuit Judge John Atkins the agreed order filed by himself and special prosecutor James Lesousky requests the testimony of former Commonwealth's Attorney Lynn Pryor who was part of the questioning before the grand jury when Alexander allegedly provided false testimony.
Eaton asked Judge Atkins to send the paperwork to Pryor, who is currently the assistant attorney general in the Virgin Islands.
click to download audioEaton also confirmed with the judge that Pryor would be reimbursed for expenses.
click to download audioThe motion to allow an out-of-state witness was granted by Judge Atkins.
Jefferson is scheduled for a jury trial in November.