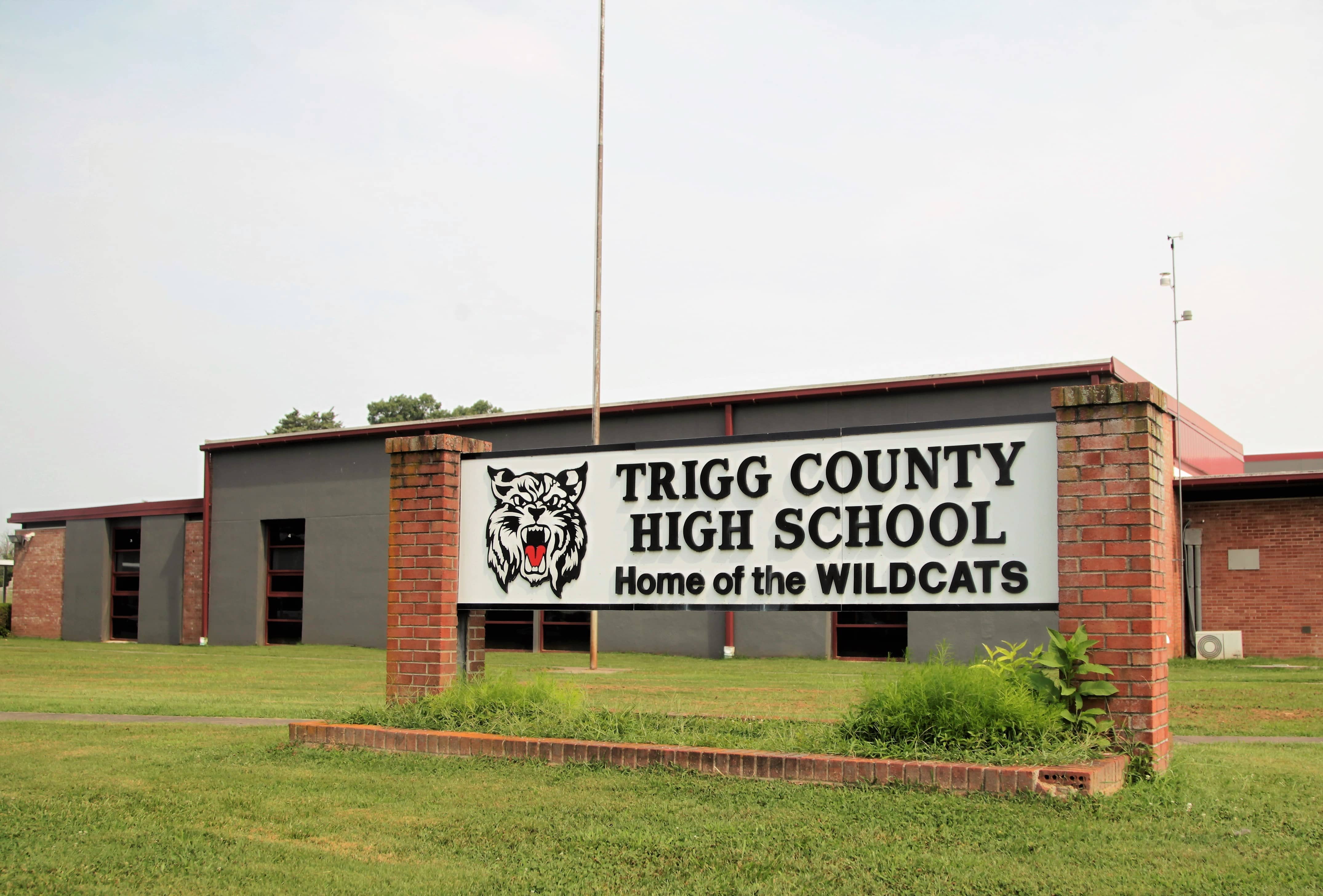 Trigg County High School officials have announced their upcoming open house, in preparation for the 2021-22 academic year.
Set for August 5 from 5:30-7:30 p.m., open house will only be available for incoming freshmen, new students to the district, or students who were virtual in 2020-21 and are now returning back to in-person learning.
This is due to mitigation measures for COVID-19.
If families and students do not fall in these categories, but still need a meeting with a teacher before school begins on August 11, those concerned are encouraged to call TCHS at (270) 522-2200 to schedule an appointment.
Returning students will have a separate time to pick up class schedules and Chromebooks. Freshmen and sophomores are set for Tuesday, August 3 from 9 a.m. to 3 p.m. Juniors and seniors are on Wednesday, August 4 from 9 a.m. to 3 p.m.
Parents and guardians will need to accompany students in order to sign the Chromebook form. A $40 Chromebook insurance fee must be paid, as well, unless a waiver has been granted.
For more information, visit trigg.kyschools.us.
Important dates:
— First day of school: August 11
— Labor Day: Sept. 5
— Fall Break: Oct. 4-8
— Thanksgiving Break: Nov. 24-26
— Christmas Break: Dec. 20-31
— Return After Christmas: Jan. 3, 2022
— Martin Luther King, Jr. Day: Jan. 17, 2022
— Spring Break: April 4-8, 2022
— Election Day: May 17, 2022
— Spring Testing Window: April 29-May 19, 2022
— Last Day: May 19, 2022
— Potential Make-up Days: May 23-27, 2022
— Memorial Day: May 30, 2022
High School (9th-12th Grade) Fees
General Academic Fee: $60
Career & Technical Education: $20/class (General fee for specific electives: agriculture, business/marketing, health science, IT, FACS/hospitality, engineering
Culinary/Foods: $40/class
Arts: $25/class (General fee for specific electives: art, photography, band, Makerspace, Chromebooks)
Replacement fee for Chromebook chargers: $20
Parking: $10
NOTE: Dues for student clubs and organizations will be in addition to posted fee schedule.
NOTE: One-half of total fees should be paid — or a payment schedule arranged — by the second Tuesday in October (Oct. 12). Remaining fees, or a pay schedule fully organized, will be due on the second Tuesday of March 2022 (March 8). If these requirements are not met, students may be prohibited to participate in extracurricular activities — including, but not limited to, athletics, band, prom and other dances, clubs, field trips, etc.
Other fees:
Overdue library books: 0.10 per book, per day
Lost library book: replacement value of book
Lost/damaged textbook: payment scale and damage accounted for (1-2 year-old book: 100% cost, 3-4 year-old book: 75% cost, 5 years and older: 25% cost)