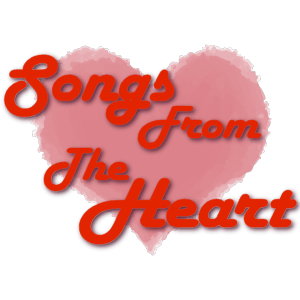 You are invited to join us for the FIRST Songs From The Heart performance and dinner to raise funds for the American Heart Association! On February 21st at 5:30 we will open up the DJ Everett III Radio Room to host a catered dinner from TRIPLET'S BBQ, sides and additional sides and desserts from the CADIZ FAMILY RESTAURANT and an acoustic performance by CJ Solar.
Tickets are limited to the first 40 and are available at our studios at 19 DJ Everett Dr in Cadiz. You can visit from 8-5 weekdays and get tickets for just $25 each.
All proceeds will go to the Heart Walk 2020 fundraising efforts that will be April 18th at the Western Kentucky Fairgrounds. We will even have some silent auction items up for bid! Call us if you have additional questions at 270-522-3232.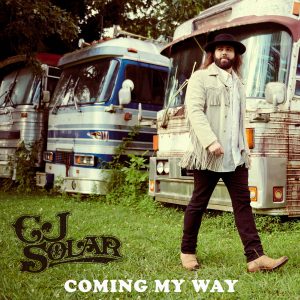 CJ Solar was born and raised in Baton Rouge, LA.  He moved to Nashville, TN 9 years ago to attend Belmont University and has been there ever since.  Just before graduating college, he signed a publishing deal with Sea Gayle Music which is co-owned by Brad Paisley.
FIND OUT MORE ABOUT CJ SOLAR HERE!
As a songwriter, he had his first #1 last year for co-writing, "Up Down" which was recorded by Morgan Wallen and featured Florida Georgia Line.  The song was recognized as one of the 10 "Songs I Wish I'd Written" at the 2019 annual NSAI Awards.  CJ, also, co-wrote Jerrod Niemann's Top 30 single "Blue Bandana" and The Regulars" on Neimann's latest album as well as "Between You & Me" on Justin Moore's last album.
As an artist, CJ has been named by Rolling Stone Country as one of the "New Artists You Need to Know" and was named "Independent Artist of the Year" at the 17th Annual MusicRow CountryBreakout Awards ceremony in February 2019 after having 2 of his own singles, "Airplane" and "American Girls" hit top 15 on the Music Row charts in 2018.  He was, also,  nominated  for Music Row Breakthrough Artist-Writer of the Year in 2019.
CJ has just wrapped up his latest project of 6 new tracks with the debut single, "Coming My Way" delivered to all digital platforms on August 16th and impacting at country radio on Sept. 30th.  He recently celebrated his debut at The Grand Ole Opry in September and has been opening shows around the country for Gary Allan, Chris Janson, and Hank Williams Jr. and was excited last year to open some select dates on Lynyrd Skynyrd's Farewell Tour!
Want to see and hear more? Check these videos out!