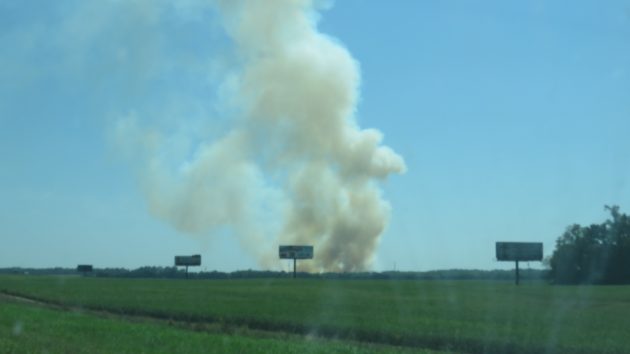 A fire that started in a cornfield in the area of Polk Avenue threatened multiple homes and caused evacuations Saturday afternoon.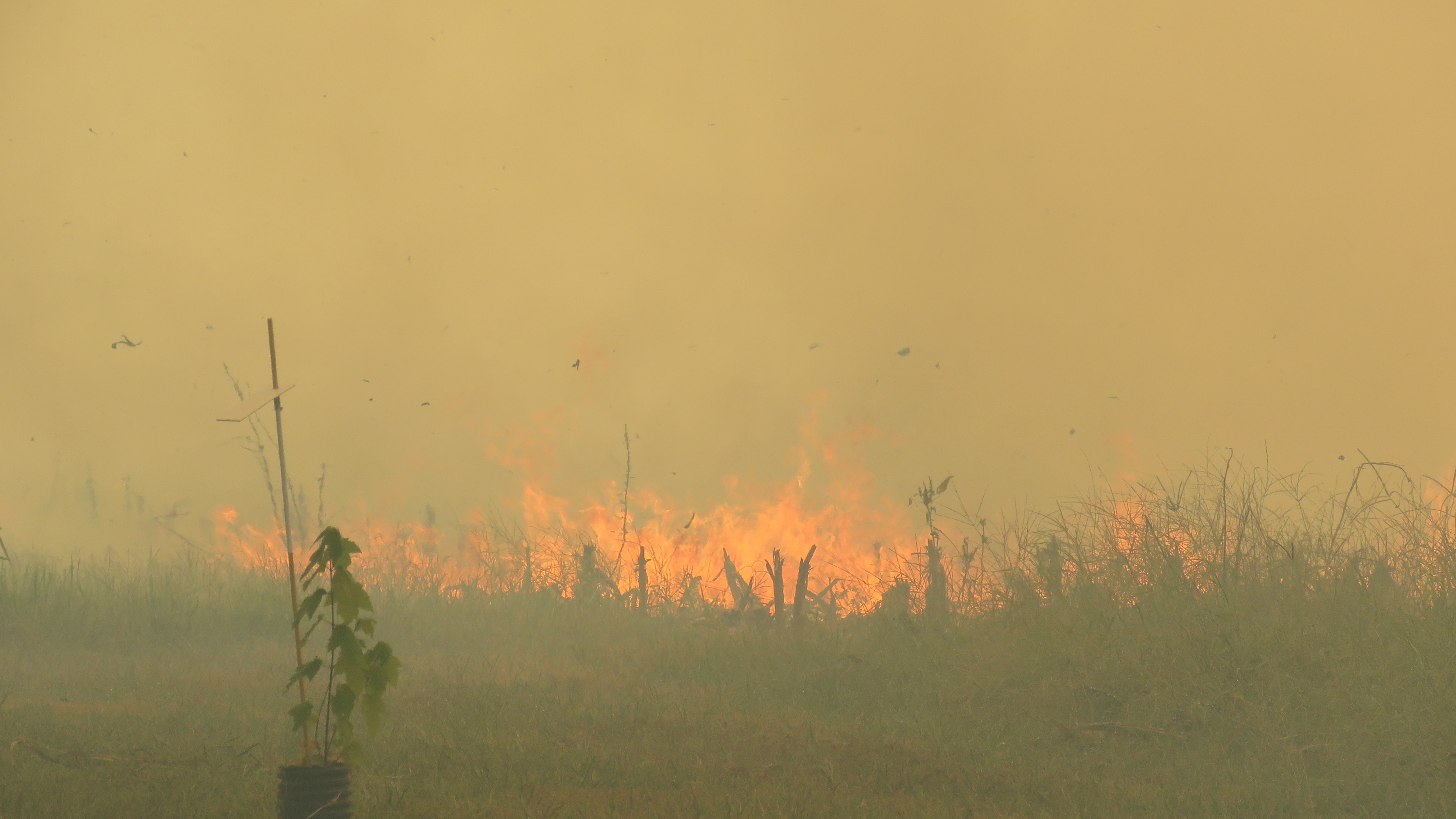 Oak Grove Fire Department Deputy Chief Bill Laux said over 100 acres of already harvested cornfield burned threatening homes on Polk Avenue, Good Hope Cemetery Road and Pembroke Oak Grove Road.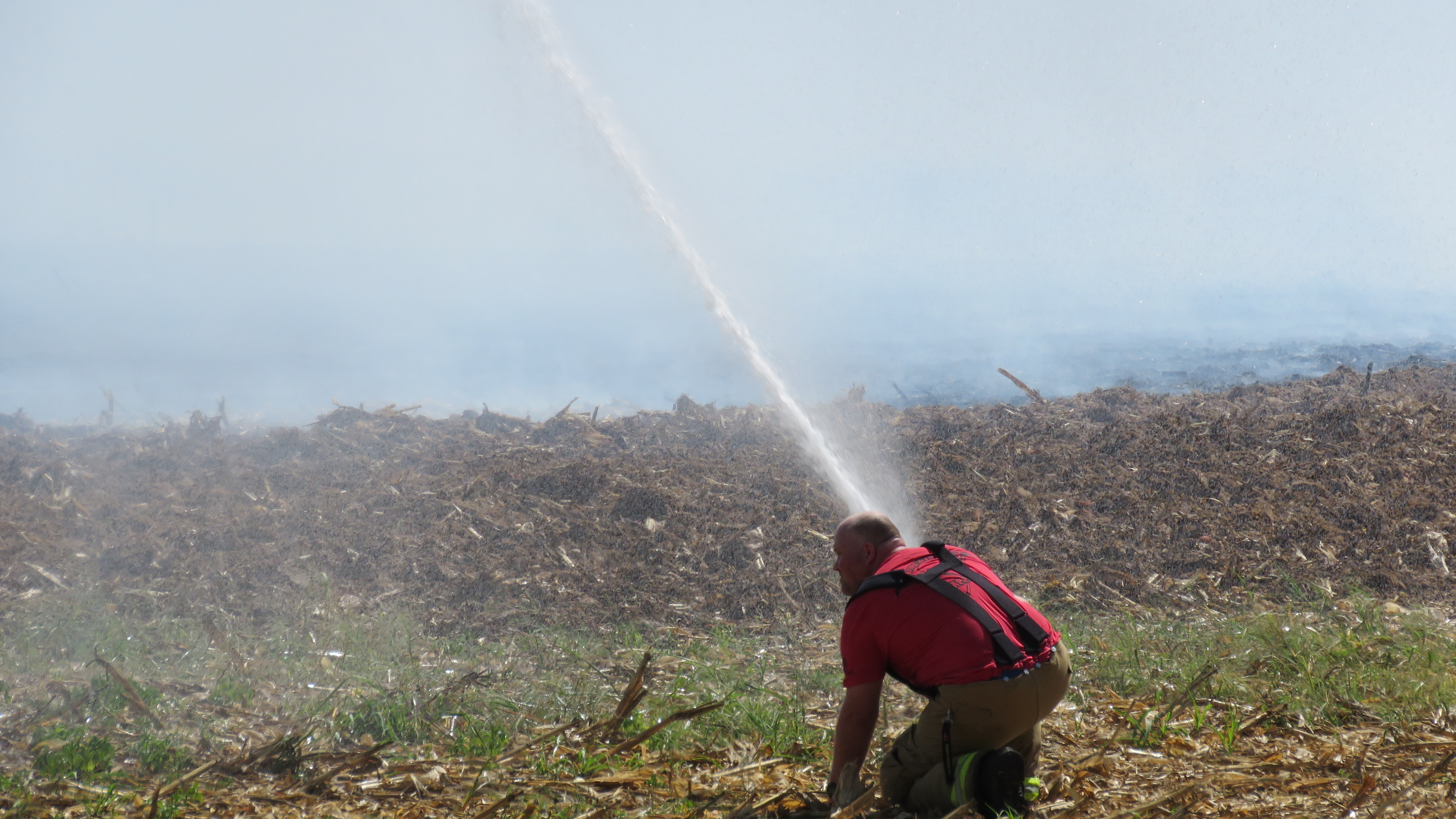 The fire got within feet of homes but firefighters from eight departments were able to keep all the homes from being damaged.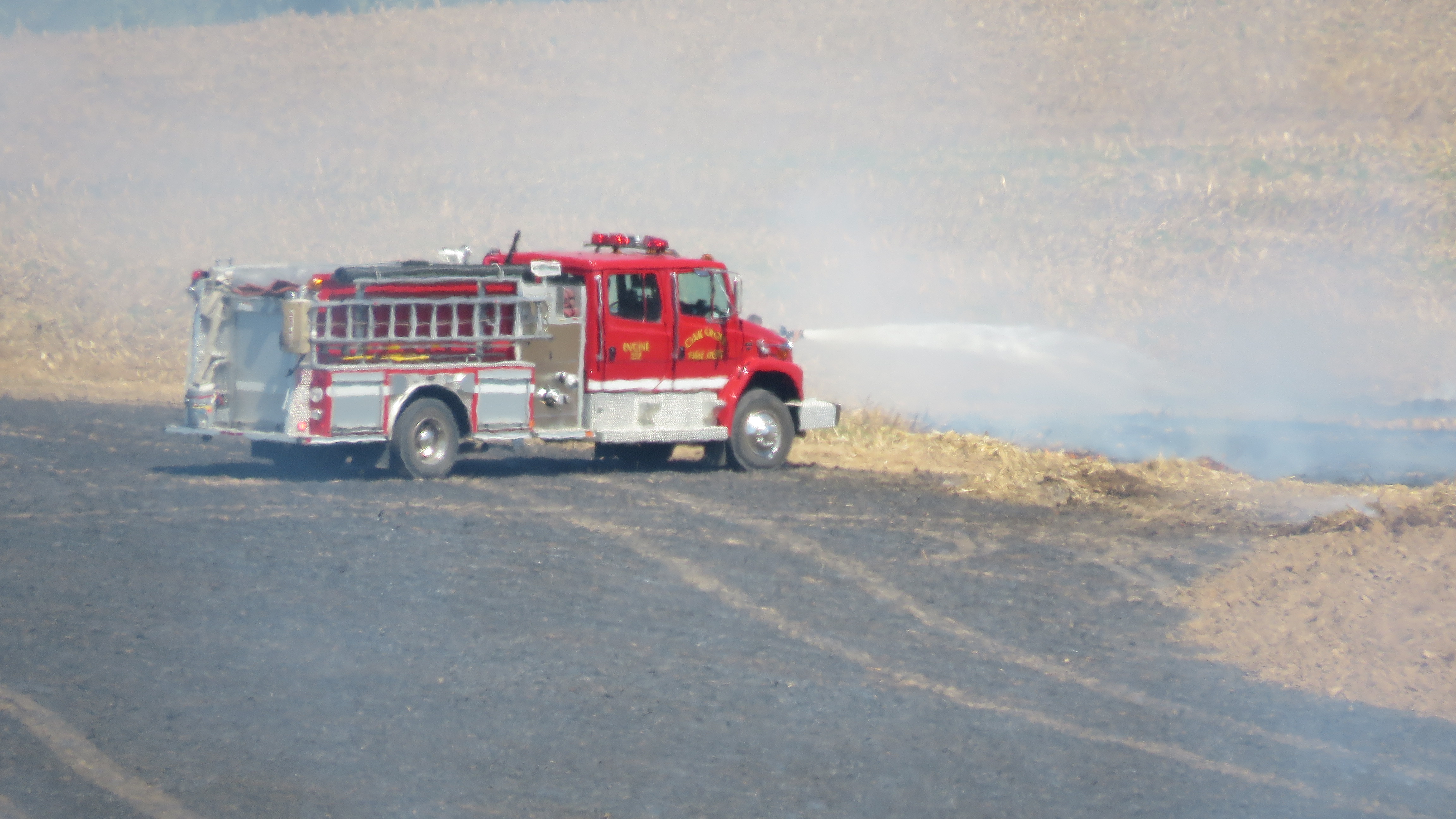 An ambulance was called for a homeowner who passed out from possible smoke inhalation but the man refused medical attention.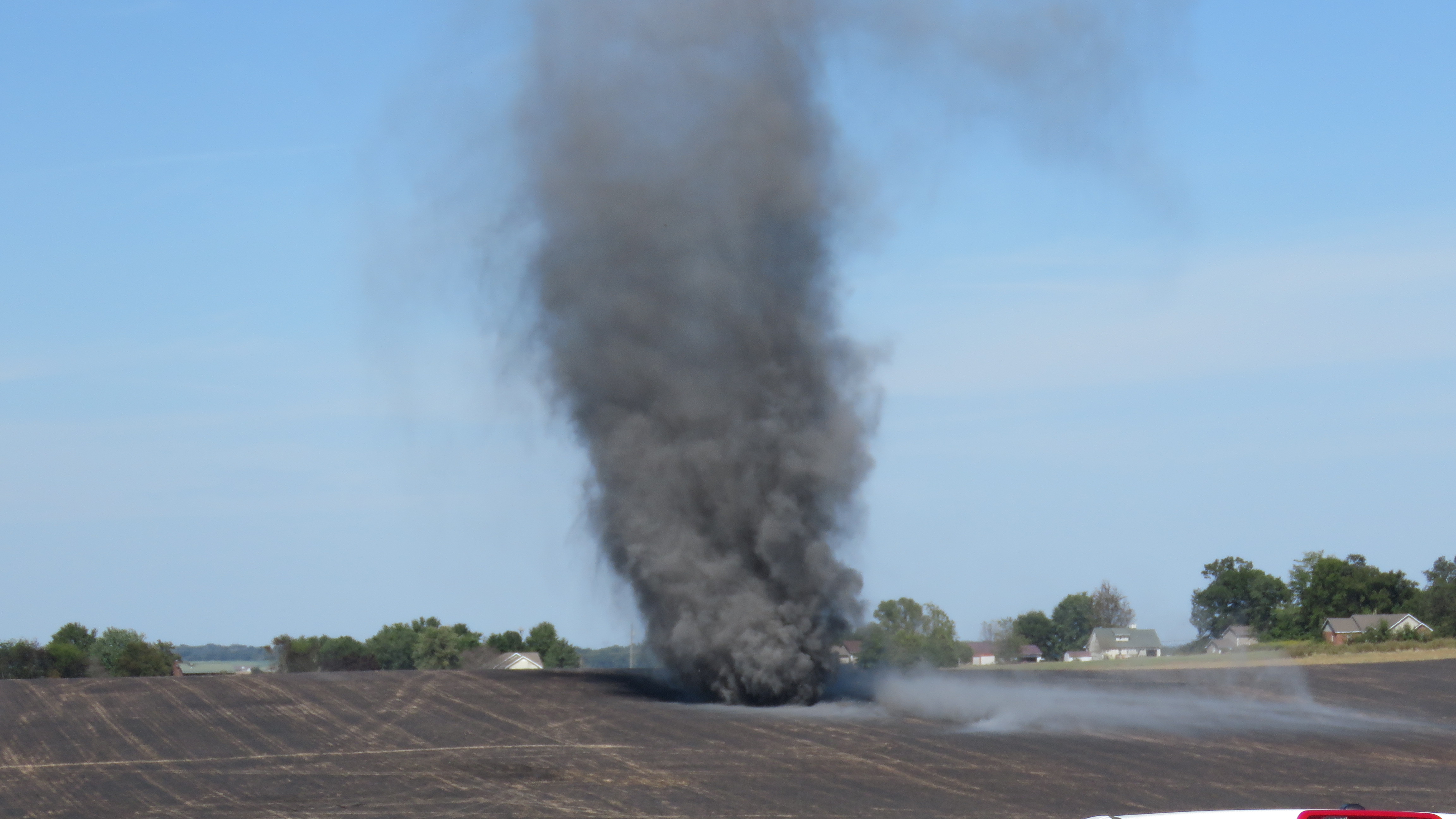 Farmers helped firefighters by discing around the fields.