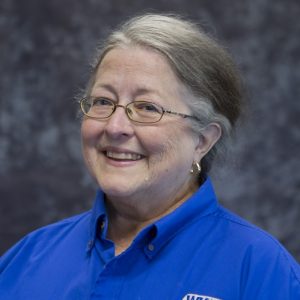 Ann Petrie – 5pm News Edge
Monday, Tuesday, Wednesday, Thursday, Friday -- 05:00 PM - 06:00 PM

I was born in Hopkinsville, Kentucky and graduated from Hopkinsville High School and then on to Major in Journalism at LSU in Baton Rouge, Louisiana. My first radio job was at WKOA, Hopkinsville (which is now WHVO!)
I have also worked at WHOP, Hopkinsville, News TV-43, Hopkinsville, where I was News Director/Anchor. I was the Weekend Assistant Producer of News at WSMV in Nashville, TN.
My community activities include President of the United Way, and Chief of Staff to Hopkinsville Mayor Wally Bryan. I am currently the Pre-Trial Services Supervisor Program 8, Kentucky Court of Justice.
I got my first Cocker Spaniel for Christmas at age 4, and have had a dog, cat or both ever since.
When I have a few moments, I enjoy acting, singing, gardening, soduko and crossword puzzles.