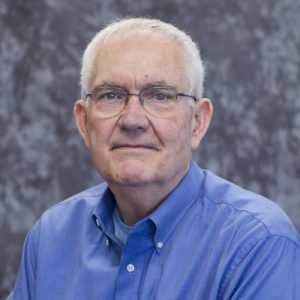 Boyd Clark – Noon News Edge
MONDAY to FRIDAY -- 12:00 PM - 01:00 PM

I am basically a farm boy having been raised on a farm in the Pembroke Community. I fell in love with radio at an early age listening with Mom and Dad in the evenings before TV and during the day with my mother in the kitchen. I was fortunate enough to get a part time job with WKOA right out of high school in June of 1964. That evolved into a full time position while attending Austin Peay and the University of Kentucky. I worked various board shifts, in the news department, and eventually became the station Farm Director.
In May of 1973, I had a job offer to join the staff at Hopkinsville Federal Savings And Loan Association, so I became a banker. I stayed with that organization through the years, working my way up to Senior Vice President and Secretary to the Board of Directors. I was even President of the bank for three months while a new permanent president was being located. I retired from Heritage Bank on May 31, 2011, after being there for 38 years and 10 days.
I had a great opportunity to join the staff at WKDZ and WHVO after retirement in a part time capacity as noon news anchor and co-host of Hoptown This Morning. I started my second radio career on July 1, 2011. I love what I do, the management, and especially the people I work with.
My most important asset is my partner and soul mate, Patsy. We have been married for almost 48 years. She has been my support in all I have done. We have 3 wonderful sons and 3 great daughters-in-law.
We love to travel, and have been on some really exciting trips over the years.
If I had a hobby, it would have to be interacting and spending time with my 10 grandchildren.