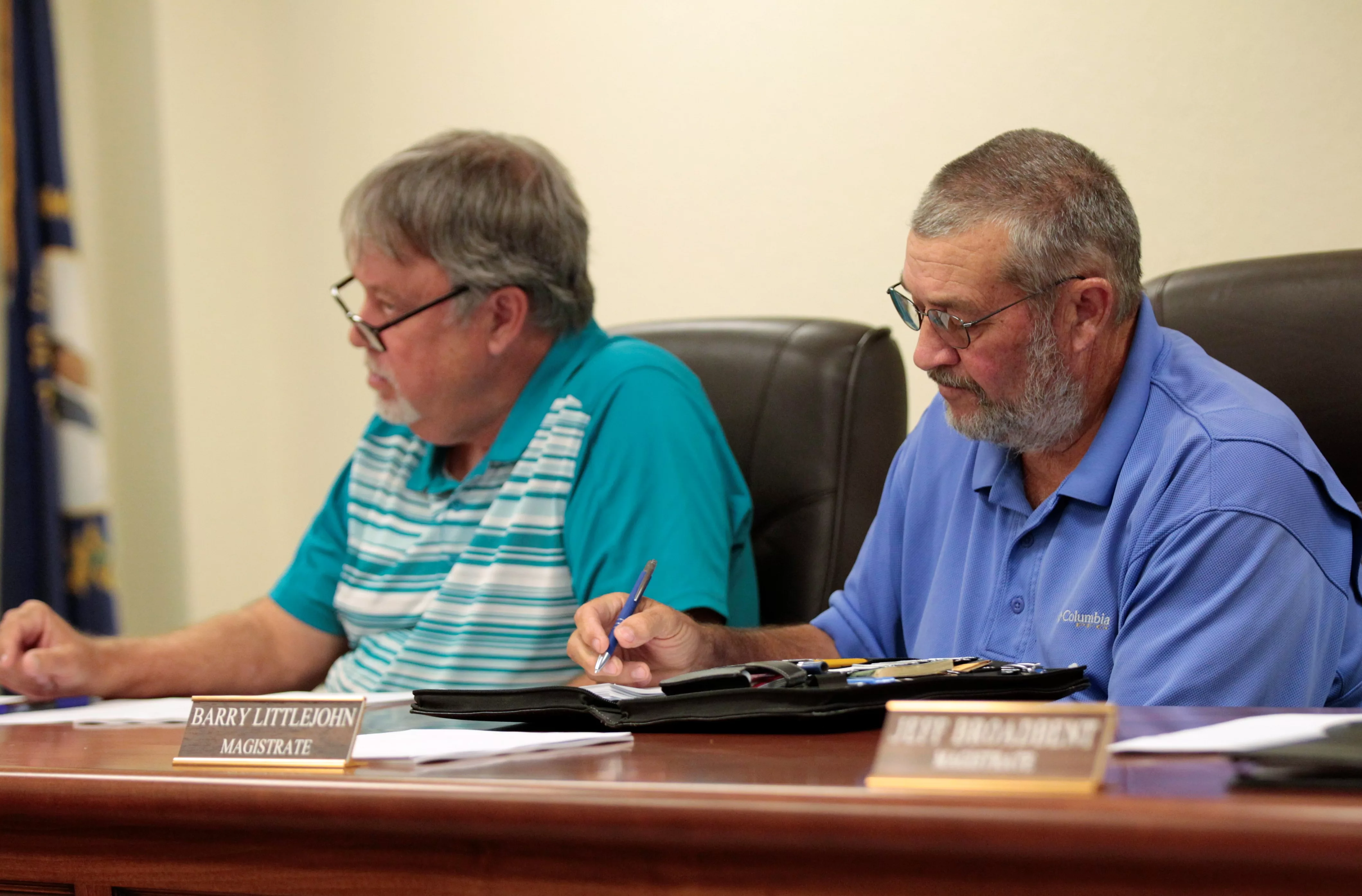 In what was a brief — but important — gathering of the Trigg County Fiscal Court Monday night, magistrates unanimously approved the governing body's tax code on second reading, and heard immediate concerns stemming from a speed limit change on the U.S. 68/80 bypass around Cadiz.
Judge-Executive Stan Humphries noted the 2023-24 compensating rate had recently been certified as 7.9 cents per $100 of assessed property value. And, as such, certain tax rates are being trimmed for the next 12 months.
While the tax rates continue to trickle downward, the counterbalance is that assessments continue to be on the rise. Meaning, at least theoretically through the Laffer curve, that Trigg County can budget more than $14.4 million in gross estimated receipts.
For the first time in the county's history, Humphries marked that Trigg County's real estate — which does include public service companies — value is expected to crest north of $1 billion, and closer to $1.1 billion than not.
It's an impressive feat, considering one-third of the county fully belongs to Land Between the Lakes.
Furthermore, tangible personal property in the area is expected to be worth more than $30 million, motor vehicles of residents are expected to be marked above $154 million, and local watercraft are expected to surpass $20 million.
Several general factors also matter. Will taxpayers respond to lower property taxes, thus stimulating economic growth and ownership? If so, this elasticity of demand could increase Trigg County's tax base enough to outpace the rate reduction.
And speaking of rate reduction: in the court's original recommendation to state officials and the Kentucky Transportation Cabinet, Trigg County's speed limit request for an increase from 55 MPH to 65 MPH along U.S. 68/80 also asked for it to remain at 55 MPH between the city's two entrances along the bypass.
Per Wright and Littlejohn, this is currently not the case, as it's 65 MPH a couple miles past the western intersection.
Humphries said he's heard the concerns, too.
In other news:
— From 8 AM until 2 PM September 23, Trigg County residents can bring household hazardous wastes to the County Road Department, and they will be disposed of safely and properly.
— At 10 AM September 21, family members and the court will unveil a sign for G.C. Atwood, at the intersection of U.S. 68/80 and Sam Downs Road.
Atwood died in 1981, aged 73 following a long illness. A retired carpenter and Navy veteran of World War II, he's buried in Hurricane Cemetery.