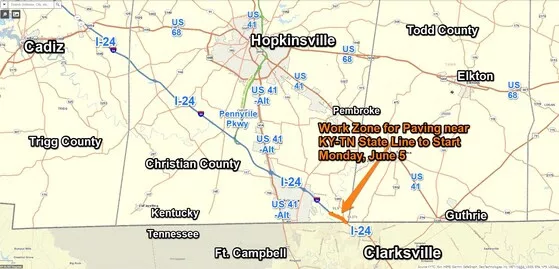 The paving project for a portion of Interstate 24 in Christian County has been rescheduled to begin on Monday, June 5.
The Kentucky Transportation Cabinet says the work zone will cover 1.4 miles near the Kentucky-Tennessee state line, affecting both eastbound and westbound traffic.
The work was originally set to commence earlier this week with ditching work. Rogers Group will complete the project.