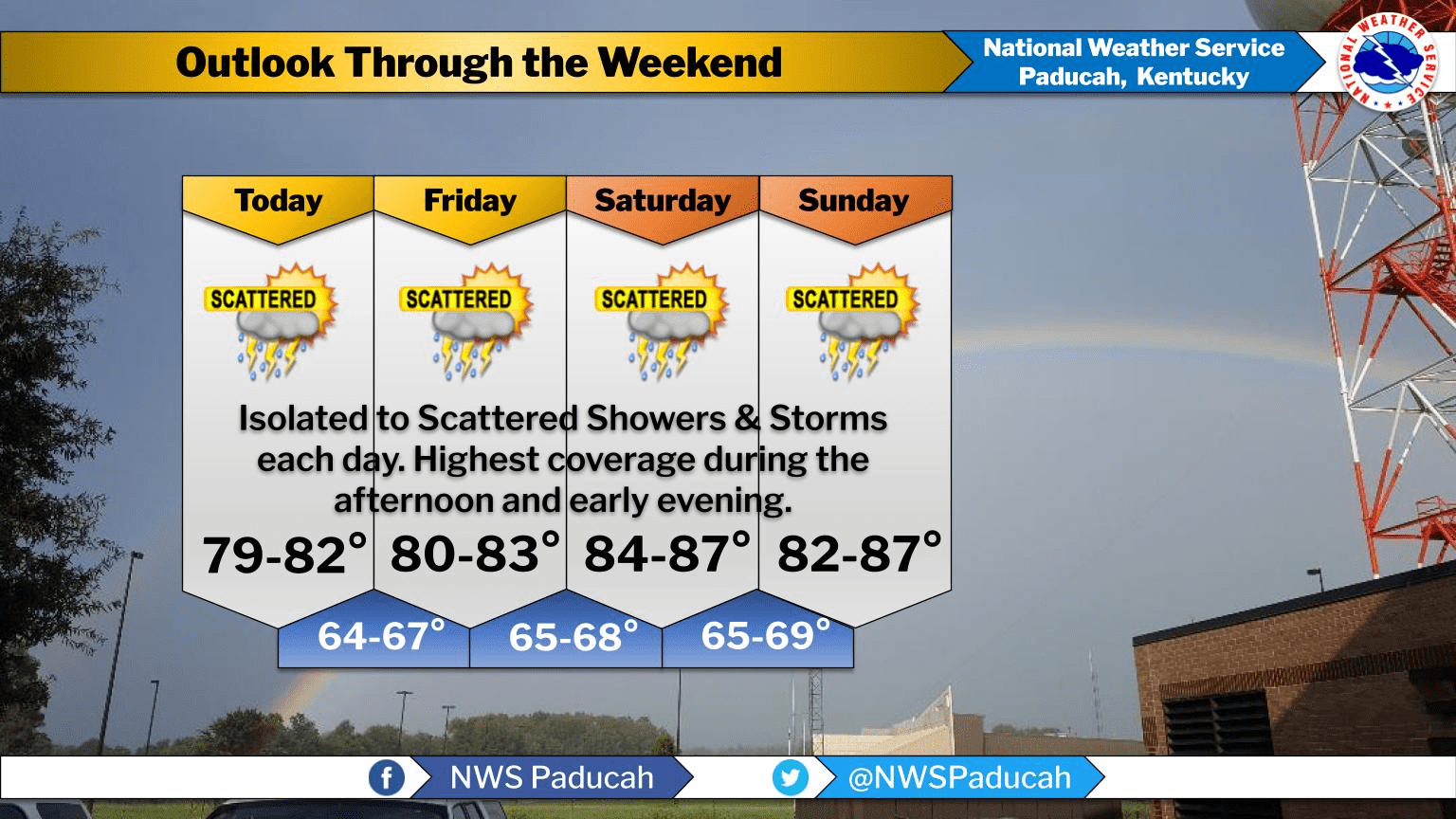 Daily chances for showers and thunderstorms remain possible across the region through Monday.
Weather Edge forecaster David Powell says a warm front will make its way through the region with dewpoints and humidity increasing, making the weekend feel muggy.
Powell adds those widespread showers and storms will feature lightning and heavy rainfall.
By Sunday, a cold front will enter the region.
Through the weekend, highs will be in the low to mid-80s, with lows between 60 and 65 each night.