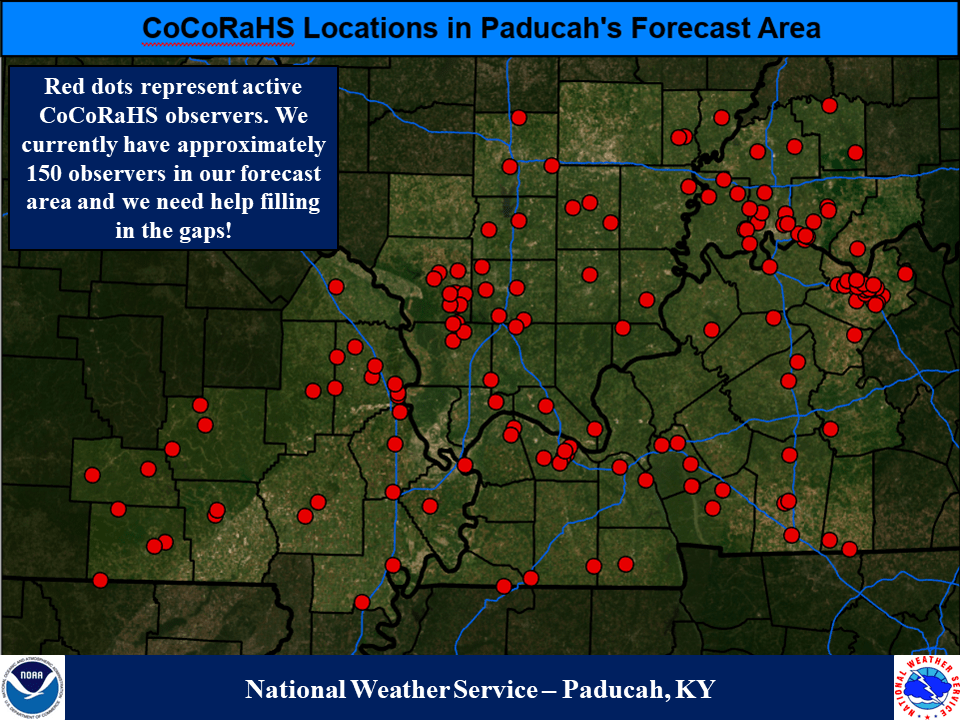 The National Weather Service office in Paducah is among those looking for more weather observers this month.
The office which serves western Kentucky, southwest Indiana, southern Illinois, and southeast Missouri, put out the plea Sunday.
Officials said the Community Collaborative Rain, Hail, and Snow Network is looking for new people to join, as a part of its March contest.
The annual contest looks to find which state can add the most new members throughout the month. Last year, Minnesota was the top state with more than 350 recruits. The winning state receives the 'CoCoRaHS Cup' for the year.
To join, officials added you must have a personal weather station or four-inch rain gauge at home.
The daily reports help the NWS understand what happens each day across the United States.
For more information, click here or email Sean Poulos at sean.poulos@noaa.gov.
You can find a map of daily reports here.