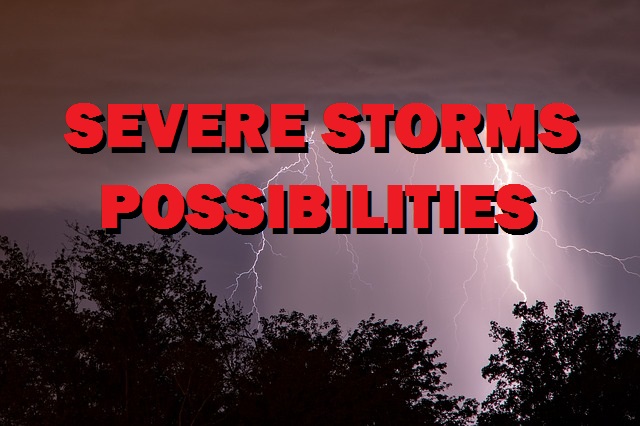 A few strong to severe thunderstorms are possible tonight starting around midnight into Thursday morning. The very strong winds aloft, may lead to severe wind gusts, provided the storms can become surface based. Tornado potential still looks to be marginal, with the best chance of seeing a brief spin up or two being along the TN border. This is not a big threat…but the very small chance is there nonetheless. Rain and thunderstorms will be ongoing Thursday as a cold front crosses the region. A few strong to severe storms are possible with heavy downpours, small hail, and a few damaging wind gusts. Heavy rain will also be a concern with rainfall amounts of around an inch or more possible.
Winds will be breezy and could gust as high as 30 mph. Once the cold front moves through, highs in the upper 50s early in the day will quickly begin dropping by late morning or early afternoon. In fact temperatures will likely drop into the upper 30s and low 40s as much colder air arrives. Lingering showers will likely change to some light snow showers or flurries. Quiet weather and a gradual warming trend begins this weekend. Highs on Saturday will be in the low 40s and on Sunday in the low 50s. Winter is still on track to reappear around the 19th or 20th with a visit from the Polar Vortex or at least a piece of it.
A Thought: Seek answers to your problems in prayer, it is better to have a heart without words than words without a heart. In any moment of decision, the best thing you can do is the right thing. The worst thing you can do is nothing. If you are having a bad day…Remember it could always be worse… It could be me having a bad day! By the way…If I make you breakfast in bed, a simple thank you is all I need. Not all this 'how did you get in my house?' business. Enjoy life my friends.