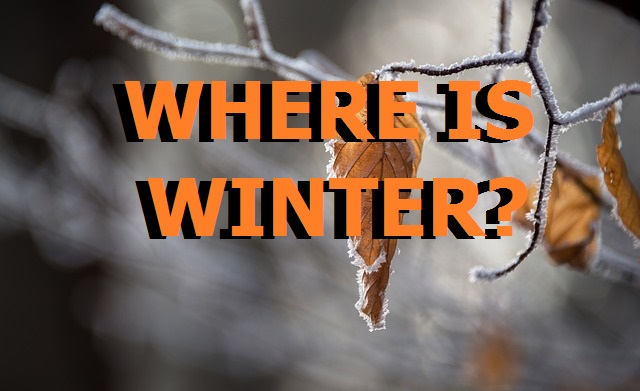 Southerly winds will develop as our high pressure moves off to the east today, leading to a warming trend. Conditions will remain dry, but extra cloud cover will work through the region on an otherwise sunny day. Partly sunny skies this afternoon will lift temperatures into the upper 40s to lower 50s followed by widespread 50s on Tuesday and maybe even 60 degrees Wednesday. A storm system will arrive starting on Wednesday and move through the region.
This was originally thought to be a possible snow producer for us. But it sped up and will be on the way out before the cold air catches up to it. It will serve to start a pattern change that will definitely bring winter back. Surely you didn't think winter was over after only 3 weeks since it started. When the pattern change finally takes place…well, let's just say you will all be ready for spring before this is over. Already there are signs of a sudden stratospheric warming event that will likely unleash the Polar Vortex. The effects will be felt in about a week to ten days.
The bulk of the rain with this storm will fall Wednesday night through Thursday afternoon. Still expecting storm totals of a half to ¾ of an inch of rain. The cold front will move through early Thursday and temperatures should fall throughout the afternoon as cold air overspreads the area. Our current mild high temperatures will drop into the upper 30s on Friday after cold air arrives behind the front. The tail end of the rain will likely changeover to light snow Thursday night into Friday, but there should not be any impacts with the snow. On Saturday, high pressure will bring sunshine back to the area. Temperatures will likely be held to the low 40s on Saturday as cold air remains in place. On Sunday, the high will pass the region bringing a return to warm air and temperatures in the upper 40s to low 50s. Looking ahead, models are showing another potential storm system that may impact our area January 16-17th. Stay tuned.