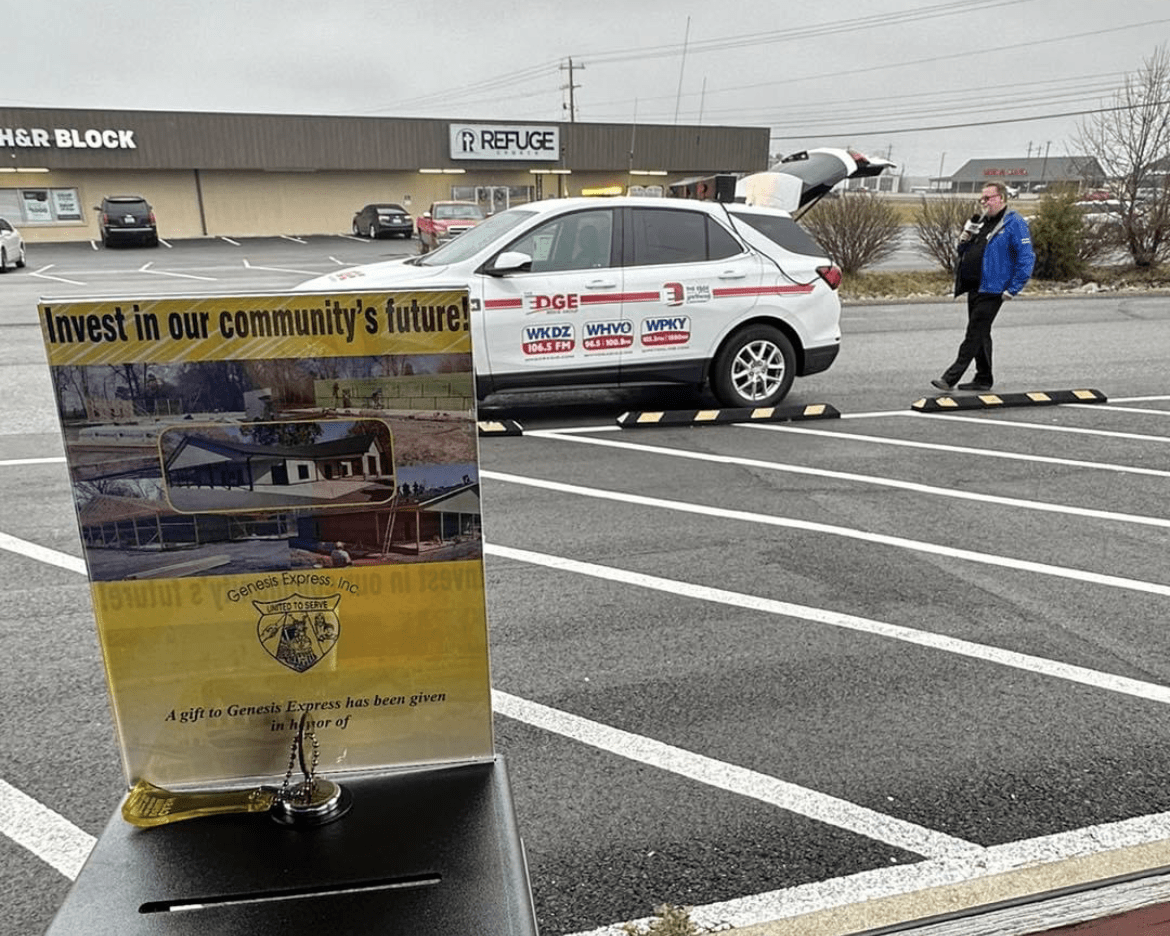 The Genesis Express Give Back event hosted by The Edge Media Group and Hancock's Neighborhood Market raised more than $60,000 to help the organization build their Inter-generational Community Center.
The Edge Media Group President and General Manager Beth Mann said at the conclusion of the fundraiser that was broadcast on WKDZ-FM Friday afternoon it was evident that Trigg County showed up and showed out to help Genesis Express.
click to download audioMann says the fundraiser exceeded her expectations.
click to download audioShe thanked everyone who donated, no matter the size of their contribution.
click to download audioGenesis Express President George Radford says the Give Back event reassures the organization they are on the right track.
click to download audioThe money raised during the give back event Friday afternoon will help Genesis Express finish their commercial kitchen that will allow the ogranization to conduct their monthly fundraisers, cater events, and provide meals and assistance to members of the community. The Genesis Express Inter-generational Community Center is located on Jefferson Street in Cadiz on land that was donated to the organization.
Genesis Express Give Back 2022