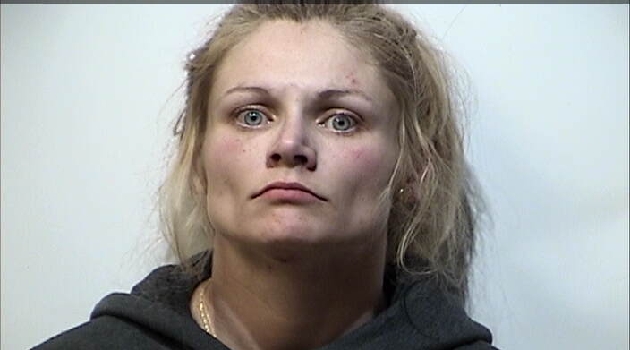 A Hopkinsville woman was charged with DUI and wanton endangerment after a report of a suspicious person at the hospital Wednesday night.
Hopkinsville Police say they were called to Jennie Stuart Health for 30-year-old Kourtney Rutledge who was acting very erratic and had left with her 8-month-old child in the car.
She later returned to the hospital with her husband 37-year-old Damon Rutledge and police say they both were under the influence of some kind of substance.
Kourtney Rutledge reportedly performed poorly on a field sobriety test and was arrested and charged with DUI, first degree wanton endangerment, and driving on a DUI suspended license. Damon Rutledge was also arrested and charged with public intoxication.