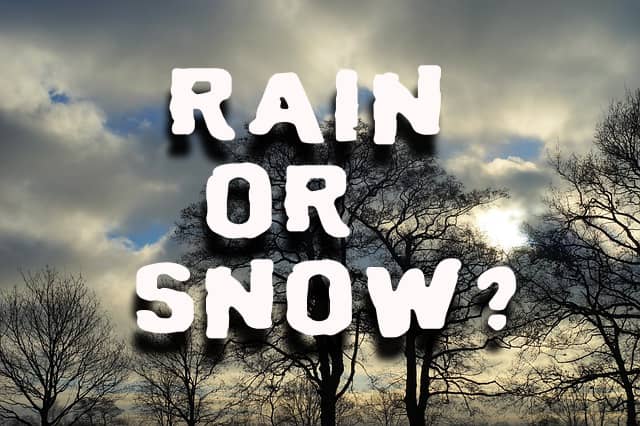 Dry and chilly conditions will continue Monday and we should see plenty of sunshine for much of the day, then clouds will increase from during the afternoon. Highs will be in the mid to upper 40's. A Low pressure system and a weak disturbance will combine to bring another round of precipitation to the region tonight into Tuesday. The main concern with the approaching storm system is the potential for some light snow or a rain snow mix. Right now, it is looking like more of a cold rain event for us in the Pennyrile Region. As they say on Election Day, this is too close to call.
But, much of this depends on the track of the weak secondary disturbance. If it turns out to be snow… minor accumulations in mainly grassy areas will be possible. If the track of this low changes, adjustments may be necessary, so it will be something to watch. By Tuesday, we should see rain or snow ending with highs in the 40s. There will be a prolonged stretch of cold and dry weather across the region with the coldest air arriving Friday and Saturday when highs will mainly be in the 35 to 40 degree range. I also see a possibility for a bigger storm just before the Thanksgiving time frame…again, something to keep an eye on.

A Thought: This is a troubled world. But I will stand up to it where I can and not fear. Faith means living with uncertainty – feeling your way through life, letting your heart guide you like a lantern in the dark. I allow for mystery, things that can never be proven by a rational mind. I am a person who thinks about the nature of the spirit when I write. I think about what can't be known and only imagined. I often sense a spirit or force or meaning beyond myself. It is enough that I feel blessed by God. Why…I don't know — but I receive it with gratitude that I am a writer and my work is to imagine all the possibilities and show hope to others. May God bless you always my friends…Onward and Upward.