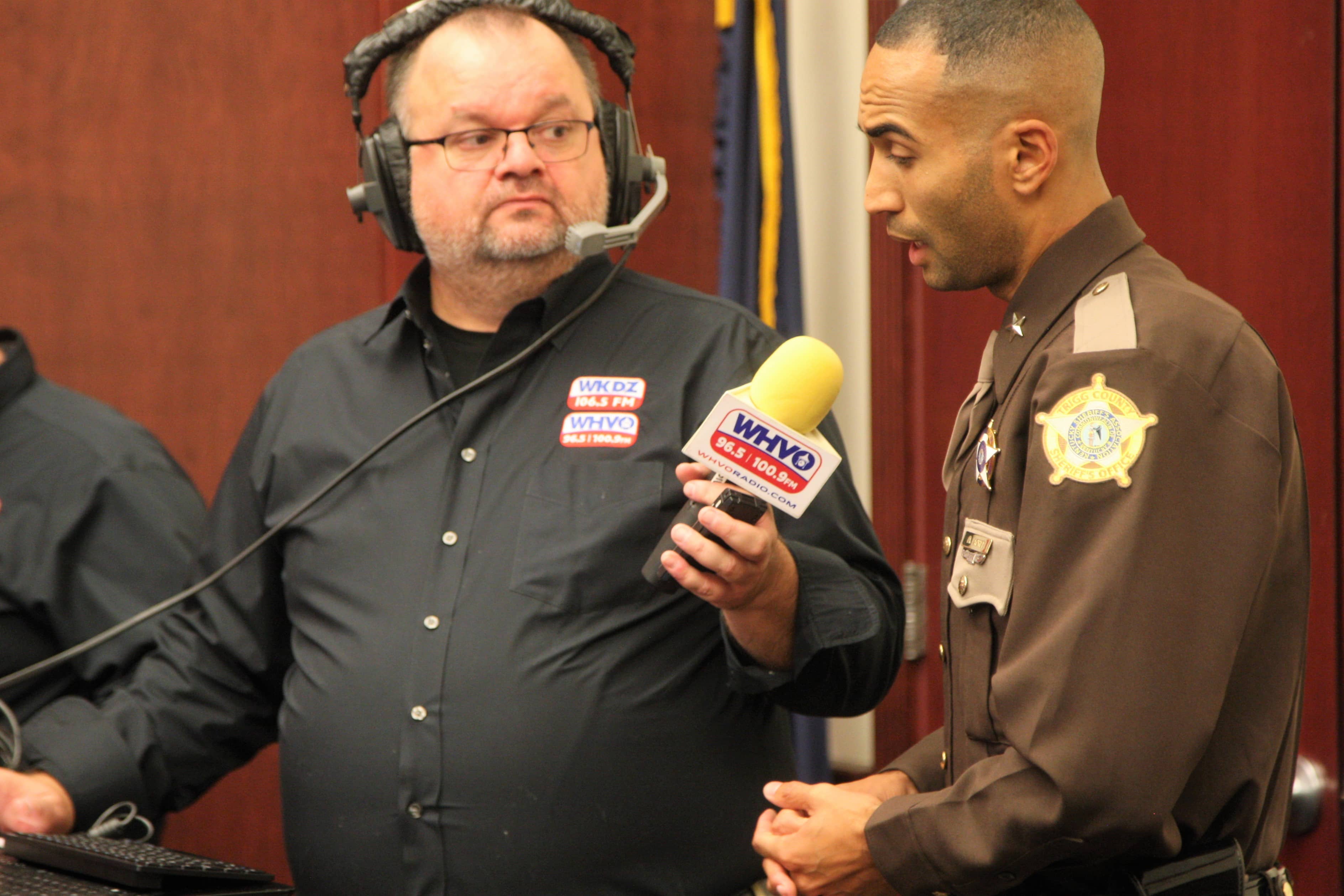 Aaron Acree will remain as Trigg County's sheriff.
Appointed by Judge-Executive Hollis Alexander as the county's top law enforcement officer in August 2020 to replace Jason Barnes, the Cadiz native won his first-ever election Tuesday night — claiming a unique race in Trigg County by a rather large margin.
With four write-in candidates vying for the position, citizens cast 2,498 votes in Acree's favor — more than 1,000 votes to outpace top write in candidate and former sheriff's deputy Michael Sandbrink, who finished with 1,394 votes.
In fact, write-in candidates alongside Sandbrink — including Mike Manzanares, David Tomlinson and Ronnie Mazac Jr. — combined for 2,465 votes, still 33 less than Acree's total.
Speaking with the News Edge, Acree was emotional — and thanked his friends and family for support.
Acree was appointed following Barnes' indictment and following resignation, and there are questions now. Earlier this year, Acree became the subject of a misconduct investigation by Kentucky State Police, and to this day, no charges have been filed by officials.
When the investigation was made public, three of Acree's former deputies and a Christian County deputy jailer filed for write-in candidacy. Public attendance at Trigg County Fiscal Court meetings skyrocketed, and a pair of News Edge political forums at "The Way" were widely-attended — particularly the evening showcasing the sheriff's race.
It's at that forum and open discussion when Acree said, "vote on what you see, and not what you hear."
Acree believes that message "resonated a lot."
With Acree garnering just over 50% of the total vote, he did acknowledge that the sheriff's race gave constituents a number of options from which to choose.
And whether someone voted for him or not, Acree said he will answer the call of duty.
According to the Trigg County Clerk's Office, more than 5,500 votes were cast in the sheriff's race — roughly 45% of the county's voters.
Also according to the Trigg County Clerk's Office, 63 write-in votes for sheriff were rejected for unspecified reasons, mathematically unchanging the election's outcome.