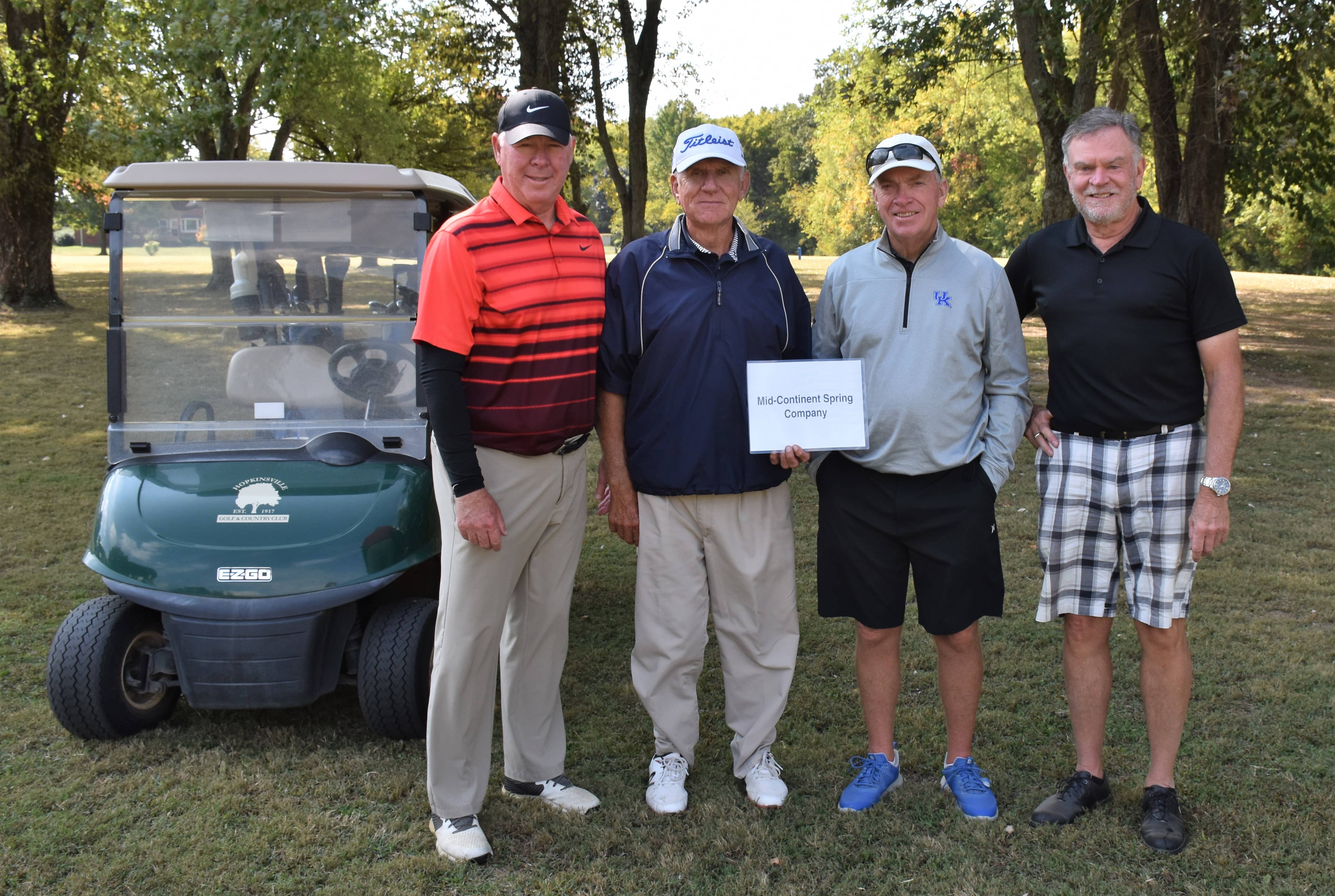 More than 120 golfers and 30 teams competed in last Friday's 32nd Annual Mike Foster Golf Scramble at Hopkinsville Golf & Country Club — which yearly helps provide scholarship opportunities through the Hopkinsville Community College Foundation.
This year, and recently, the scramble also boosts the Pathfinder Pantry, which assists with food, personal hygiene and infant support for those in dire need.
Nearly 90 sponsors brought this year's competition into reality.
Winning first place, and $600, was Mid-Continent Spring — which has had a team annually since the tournament's inception. Members included Tim Sensing, Mike Hester, Steve Akin and Craig Clayton.
Winning second place and $500 was Henderson Realty Investors. Another $300 went to Wilson & Friends, and a $100 prize for representing the final half of the field went to Capturing Memories.
Russell Hubble, of J.C. Cotthoff's team, won a putting contest sponsored by Jo and Eston Glover.
Men's Longest Putt was earned by Mike Kem, while Men's Longest Drive went to Jackie Sholar. Women's Longest Putt went to Guinn Cox, while Women's Longest Drive went to Mindy Hargrove.
All contest hole winners received gift certificates from Casey Jones Distillery and some college logo items. Each golfer received a sleeve of Titleist ProVI balls and a golf glove from 4Imprint, courtesy of the HCC Foundation, Inc.
Officials noted that team spaces for the scramble sold out by early September, with a waitlist already forming for 2023's event.
Cash prizes totaling more than $1,500 — along with two $10,000 holes and a $30,000 hole-in-one option — drove even higher interest.
It was 32 years ago when Foster, Hill Ferguson and Don Atwood were serving on the Foundation's board. They were looking for a fun and unique way to raise support and awareness of HCC, of which Foster is a graduate.
And thus, the scramble was born.