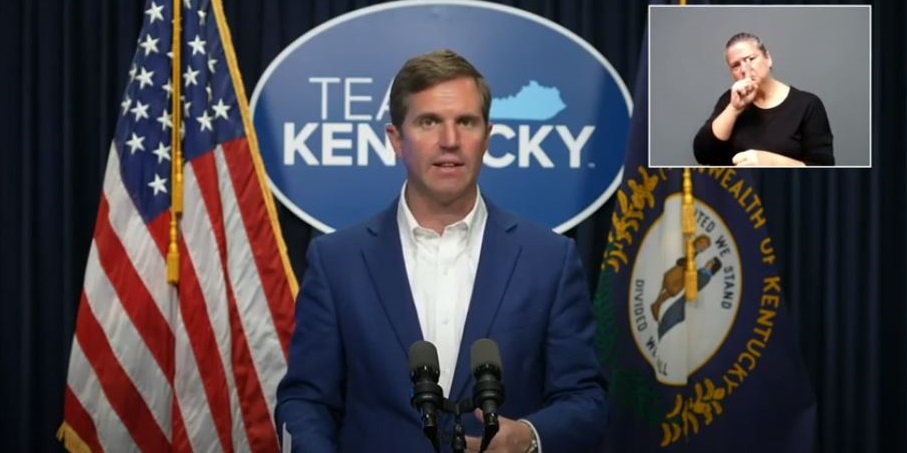 Hydrogen power, and its implementation, could eventually be a part of Kentucky's economic profile.
Earlier this week, Gov. Andy Beshear announced that he was working with "fellow governors" in six states — Indiana, Illinois, Michigan, Minnesota, Ohio and Wisconsin — to create the "Midwest Hydrogen Coalition," which would, in essence, create a regional framework for hydrogen-related jobs.
The efforts would also take a step in promoting energy resiliency and public safety, by creating innovative alternatives and reducing CO2 pollution.
Hydrogen's energy density and capacity make it an "attractive, cleaner" fuel option for transportation, aviation and industrial use — as well and general application for electric generation.
Produced through fossil, renewable and nuclear options, hydrogen does need an extensive freight and pipeline network with safe, underground storage areas. Beshear noted that Kentucky has the infrastructure to bring this idea to fruition.
Furthermore, Beshear said Kentucky's location within a 34-state distribution area and day's drive within 66% of America's population makes it a "key area" to begin this research.
A 2021 announcement from Toyota Motor Manufacturing of Georgetown earmarked $461 million for facility upgrades in order to begin assembling of the integrated dual-fuel cell, which will eventually be used for hydrogen-powered heavy-duty commercial trucks.
Kentucky Interstates 64, 65 and 75 have already been approved by the Federal Highway Administration as "hydrogen transportation corridors," which could further open federal grant opportunities to develop said infrastructure.
According to the U.S. Department of Energy, hydrogen is a clean fuel that, when consumed, "produces only water" as its exhaustive byproduct. It can be produced from natural gas through electrolysis, nuclear power, biomass, solar and wind. It can be used in cars, houses and portable tanks.