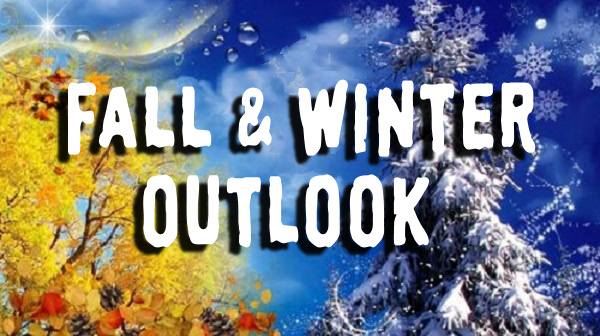 In the last five weeks, five areas across the United States have all experienced what should have been very unlikely — if not impossible — one in 1,000-year flooding events. This includes the one in Eastern Kentucky where they are still trying to recover. Yet just a couple of weeks prior to that, the entire northern hemisphere was suffering long periods of unusually hot weather, droughts or water shortages and more frequent wildfires. More than 2,000 people died in Spain and Portugal during a brutal heatwave, and a "catastrophic" drought has caused crops to fail in several countries. For those who have been paying attention, the increasingly angry weather would seem to indicate that our weather will continue to go to extremes at times as we move into fall and winter. So what has happened that makes this year so different from the usual patterns?
In my search for the answers, I discovered one event that few people paid attention to at the time. I am talking about the Hunga Tonga volcanic eruption that occurred back on January 15th this year. The violent eruption of Tonga's Hunga Tonga volcano injected an unprecedented amount of water directly into the stratosphere and NASA scientists say the vapor will stay there for years, likely affecting the Earth's climate patterns. The big blast sent ash, gases and vapors as high as 35 miles into the atmosphere, a record in the satellite era. The intense eruption sent a pressure wave circling around the Earth and caused a sonic boom heard as far away as Alaska. It normally takes around 2-3 years for sulfate aerosols from normal volcanoes to fall out of the stratosphere. But the huge amount of water from the Jan. 15 eruption could take 5-10 years to fully dissipate.
The Jan. 15 eruption drastically disrupted annual water patterns in the stratosphere. The earth has not seen anything like this in modern times. Even NASA agrees that our weather patterns have been altered and altered a lot. This would explain the global wide drought and the extreme rain events that followed. It may also explain the very quiet tropics and the list goes on.
We cannot talk about winter without mentioning the Polar Vortex. The Polar Vortex re-emerges every Fall and plays a key role in our weather. With the stratosphere warmer due to the large amount of water vapor, this may lead to a weakening of the wall of wind which holds the Polar Vortex in place. That in turn could send waves of cold air into areas of the U.S between the Rockies and the Appalachian Mountains. The record-breaking chill sent forth via the Polar Vortex may very well last into February 2023. I can tell you that the weather this coming fall and winter may be in stark contrast to the previous two years.
Then we have a La Nina with a known history of its seasonal weather impacts. But this is not your average La Nina. It is here for the third year in a row which is highly unusual. Most of you know I am not an alarmist, but if I am right, we better get ready for more extreme weather events and quite possibly even an early winter season that may stretch into most of March. I hope I am wrong and missing something. But I am obligated to give you the most likely probability of what I see coming so that you can be prepared.
I still don't see that deep cool down arriving until maybe the last week of September. Overall, barring any tropical storm systems getting into the Gulf, it looks pretty uneventful weather-wise for much of September other than the near record heat. The polar vortex returns to influence our region's weather at the end of the month, and it might take that to finally breakdown this overall stubborn warm pattern. A "break" in that pattern can already be seen over the eastern United States according to some models, where a weaker warm signal hints at a potentially increased number of cold events to come.
As we move into October, small changes will start to show up leading to much cooler air arriving by the first week with highs only in the upper 60s to low 70's. A fairly strong fall storm arrives around the 15th that brings good rain chances and will chill things down even more. There may be scattered frost after that storm moves out and the colder air arrives. Another fall type storm arrives around the 26th and 27th with gusty winds and steady rains. This storm could be a biggie with possibly our first snowflakes mixing in as early as just prior to Halloween. My thoughts for Halloweens' weather right now, are mostly sunny with chilly temperatures.
October into November will have some classic struggles between the warmth to the south and cold to the north. This will bring on the traditional fall severe season in our part of the country. But the expected cold intrusions will likely shorten the fall severe season this year. November is looking colder than usual as deep storm systems move through the region bringing wind and fall storms. At some point after mid-November, I do expect to see more snowflakes in the air, especially around the Thanksgiving time frame. How much is yet to be determined.
Some long range models are showing below normal to much below normal temperatures from December all the way through March. It stands to reason that snow will fall more frequently than in the past couple of winters. If that comes to pass, our chances for a white Christmas season seems to be much better than in years past. Another indication of the extreme winter weather is the frequent blocking that is expected to set up over Greenland. That will bend the jet stream southward into our region and usually results in below normal temperatures across the Eastern US. So, in a nutshell, look for a much colder second half of fall and a very cold and snowy winter based on what I have mentioned as the reasons.
I believe there will be some breaks in the extreme pattern here and there. But we should all prepare. Even if this entire forecast is a bust…your preparedness will not go to waste and at least you will be ready for any disaster that may come.