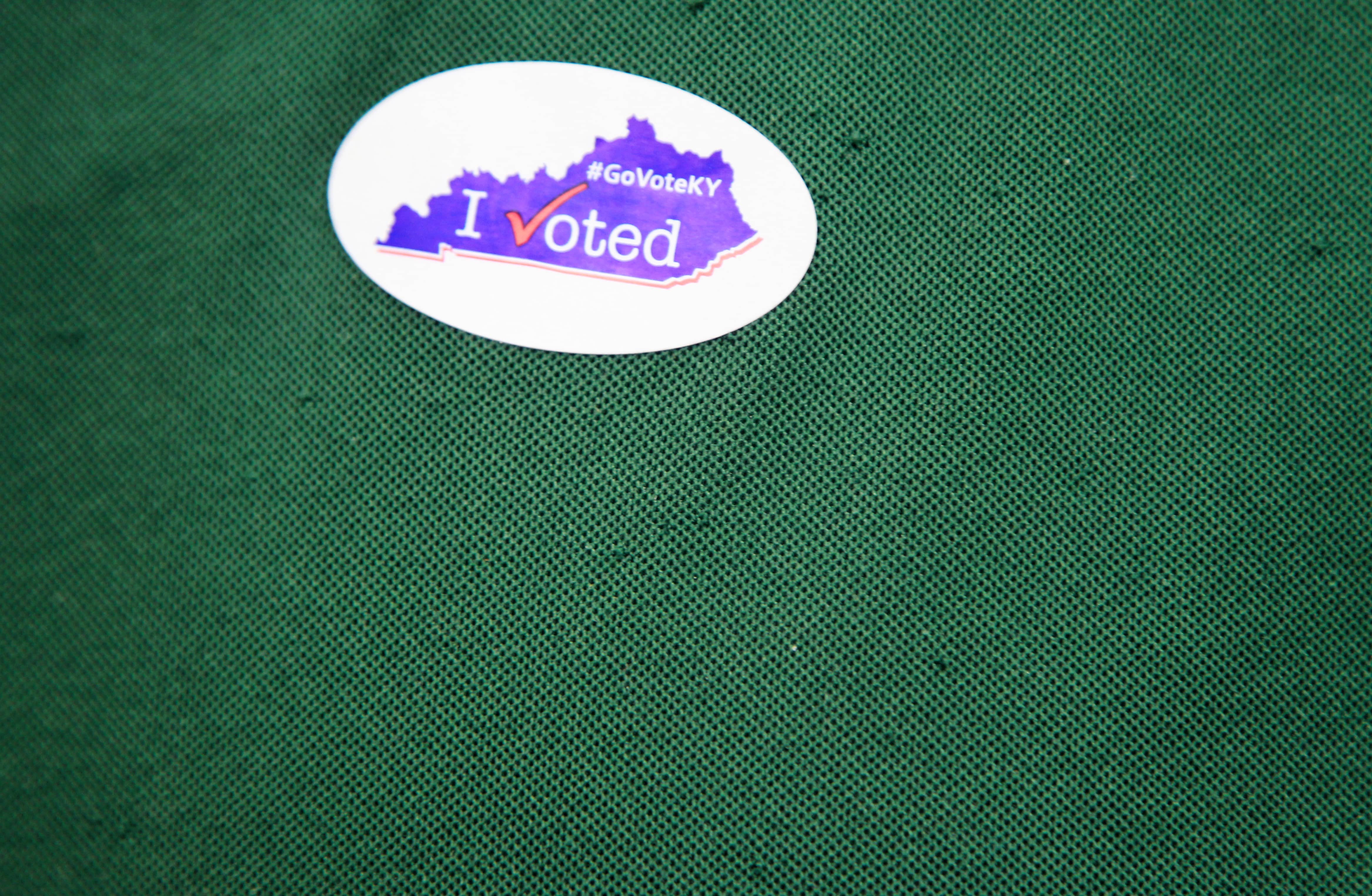 In what was a round of sweeping reform, the Christian County Board of Elections Thursday unanimously approved four measures in preparation for a smooth November, including:
— An expansion from 13 voting centers to 16 voting centers, adding Hopkinsville Middle School, Cedar Grove Baptist Church and Friendship House, with Hillcrest to serve as a backup if Cedar Grove's repairs aren't feasibly met by Election Day;
— An increase to $200 per day for poll workers employed during in-house and early-day voting;
— A full recommendation to Fiscal Court for the purchase of five new voting machines through Harp Enterprises, costing nearly $30,000;
— And the move of Oak Grove's voting center from Valor Hall to its Community Center.
For some time Thursday morning, board member Jason Newby suggested the reallocation of voting machines from different areas would be a better way to outfit the three new locations, in what would bring a savings to the county's taxpayers.
County Clerk Mike Kem, however, noted that Fiscal Court was prepared to spend the money, and that the county's current voting armory was paid for fully by grants.
Barbara Morris, a 20-year poll worker who "makes the best pickles," said she worked at the Senior Citizen's Center the last two elections, typically didn't eat lunch until 3 PM on voting days, and had also heard from constituents that early voting and voting centers were "convenient" and "easy to use."
But she also warned the board that these next few elections will have a lot of new workers and voters, and that shorting machines at old locations for new ones wouldn't be ideal.
Newby thanked her for the insight, and changed his mind, suggesting the purchase of new machines.
With Election Day poll worker pay increasing to $300, Kem said applications have "poured in," but that the other voting days needed to be addressed because they were being "left out" and slighted.
Nikki Chambers, Hopkinsville's President for the League of Voters, suggested that four new locations be added for November and beyond.
Vance Smith, concerned citizen, thanked longtime election chair and County Clerk hopeful Melinda Humphries for her efforts in trying to find the right answers.
The Board of Elections also has full intentions of expanding its voice with an advertising mailer to detail voting locations and other key changes.
Fiscal Court for Christian County meets at 8:30 AM, next Tuesday.