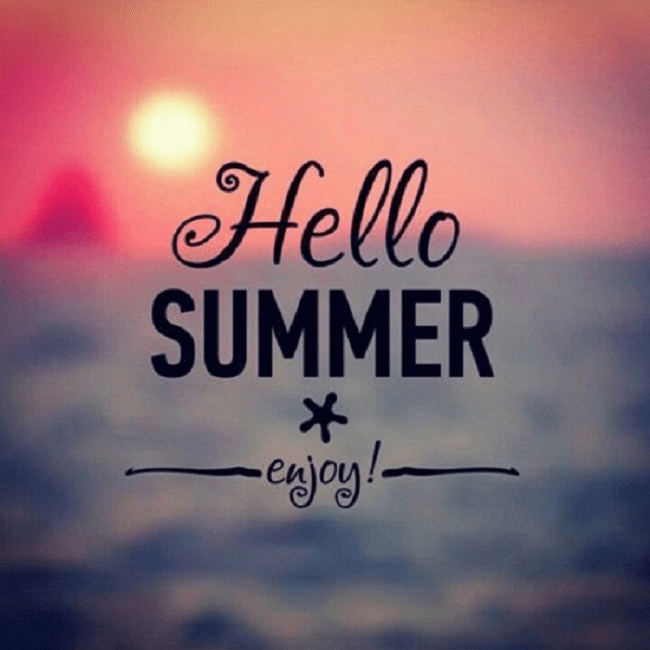 Tomorrow is the first official day of astronomical summer and it will sure feel like it with highs in the lower 90's. Wednesday should be the hottest day of the week with heat index values topping out closer to 105 degrees across the region. Heat index values of 95 to 100 degrees will be common most days this week. A "cold" front will steadily approach the area by late Wednesday afternoon providing a chance for showers and a few storms. If storms get going, a few may be strong to severe. Any rain we get will be welcome with soils starting to get dry.
It will be slightly cooler Thursday and Friday with highs in the low 90's. Saturday should be hot and fairly humid with a chance of thunderstorms Saturday night into Sunday as another cold front arrives. Behind that front, some models are indicating this may be our coolest air mass in weeks. But it isn't in concrete just yet. While cooler temperatures in the 80s are expected Monday into Tuesday next week, there are signs that the heat ridge may build back eastward late next week into the 4th of July weekend.

A Thought: Every time I witness a strong person that has overcome their grief and has returned to living again, I want to know: What dark did you conquer in your story? Mountains do not rise without earthquakes. I can tell you that sleep doesn't help if it's your soul that's tired. Sometimes it's better to just let things be, let people go, don't fight for closure, don't ask for explanations, don't chase answers and don't expect people to understand where you're coming from. I pray you heal from things no one ever apologized for. Life is better lived when you don't center it on what's happening around you and center it on what's happening inside you instead. Say your prayers, work on yourself and your inner peace.