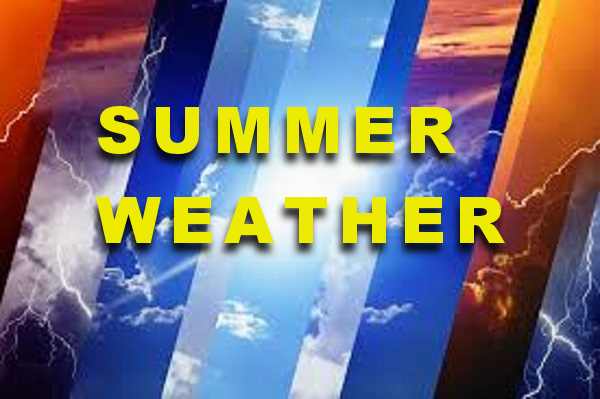 As a cold front approaches the region, a cluster of isolated to scattered thunderstorms will develop. This activity will move through the region mainly Friday morning. Most likely arrival into our area of the Pennyrile will be around daybreak Friday, assuming the storms don`t fall apart. Anything that does hold together into our area could be on the strong side, with gusty winds approaching severe limits on Friday morning. Expect a break around midday, but isolated to scattered storms are possible again in the afternoon. We are becoming abnormally dry and any rain will be badly needed.
For the upcoming weekend, temperatures will become much more pleasant with lower humidity and highs in the mid-80s on Saturday. But the big weather story for next week will be the return of stifling heat across the entire region. As an impressive heat ridge develops, near-record temps will surge into the mid-to-upper 90s, with 100 degrees possible Tuesday and Wednesday. After that, I see indications of more changes but they are uncertain and we need to wait for more data.
A Thought: Life shouldn't be measured in hours for the short time in which they exist, but moments…moments are memorable and we could easily say that a short life filled with an abundance of extraordinary memories is worth a thousand times what a long, boring and loveless life is. Pursue your passions, connect with the world, fight the good fight, defy evil, shine brightly as best you can. And it doesn't matter if the world approves, it does matter that we lead the way upwards and have peace with God. Reflect onto the world what you want them to see. Let your heart help them figure out who you truly are and in doing so, perhaps they will find themselves. Onward And Upward my friends.