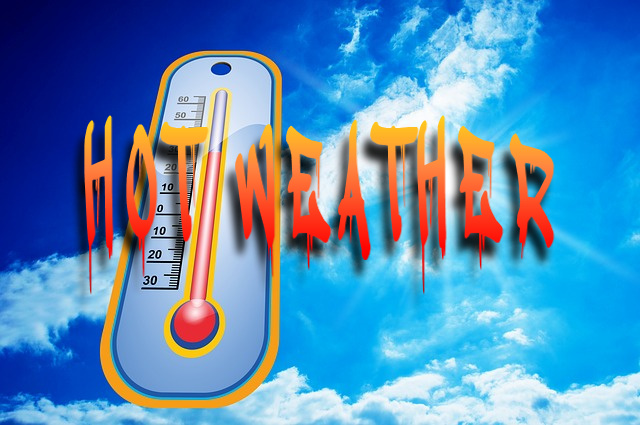 A cold front will move through our region late this afternoon and evening. This will result in good chances of showers and thunderstorms today, especially along the Kentucky/Tennessee border areas. Chances will taper off early this evening with dry conditions returning late this evening. Our Thursday will start off quiet and cooler. Any lingering clouds will quickly move out and sunny skies return. Temperatures and humidity will be very pleasant, with afternoon highs in the mid to upper 70s. Another disturbance arrives Friday with scattered showers and isolated thunderstorms possible before ending Friday evening.
The weekend is shaping up to be pretty nice with comfortable temperatures and humidity. Be very thankful for any rain we can get. The big weather story next week will be the building heat and humidity. The leading edge of the summertime air mass will arrive Monday and Monday night with highs near 90 and increased humidity. It gets hotter on Tuesday with highs be in the mid-90s and areas of heat indices above 100. There is a chance it will get even worse after mid-week. Models are indicating this may not be a long lasting event but nothing is in concrete yet. Now is the time to prepare for the coming oppressive heat.
A Thought: I have learned that the point of life's walk is not where or how far I move my feet but how I am moved in my heart. If I walk far but am angry toward others as I journey, I walk nowhere. If I conquer mountains but hold grudges against others as I climb, I conquer nothing. If I see much but regard others as enemies, I see nothing. In this walk of life, often I have not known where I was going until I was already there. I have had my share of desires and goals, but my life has come to me or I have gone to it mainly by way of mistakes and surprises. Often I have received better than I deserved. Often my fairest hopes have rested on bad mistakes. God has walked with me often in my journeys, and it has been by learning to walk with Him that I have learned to forgive and walk forward.