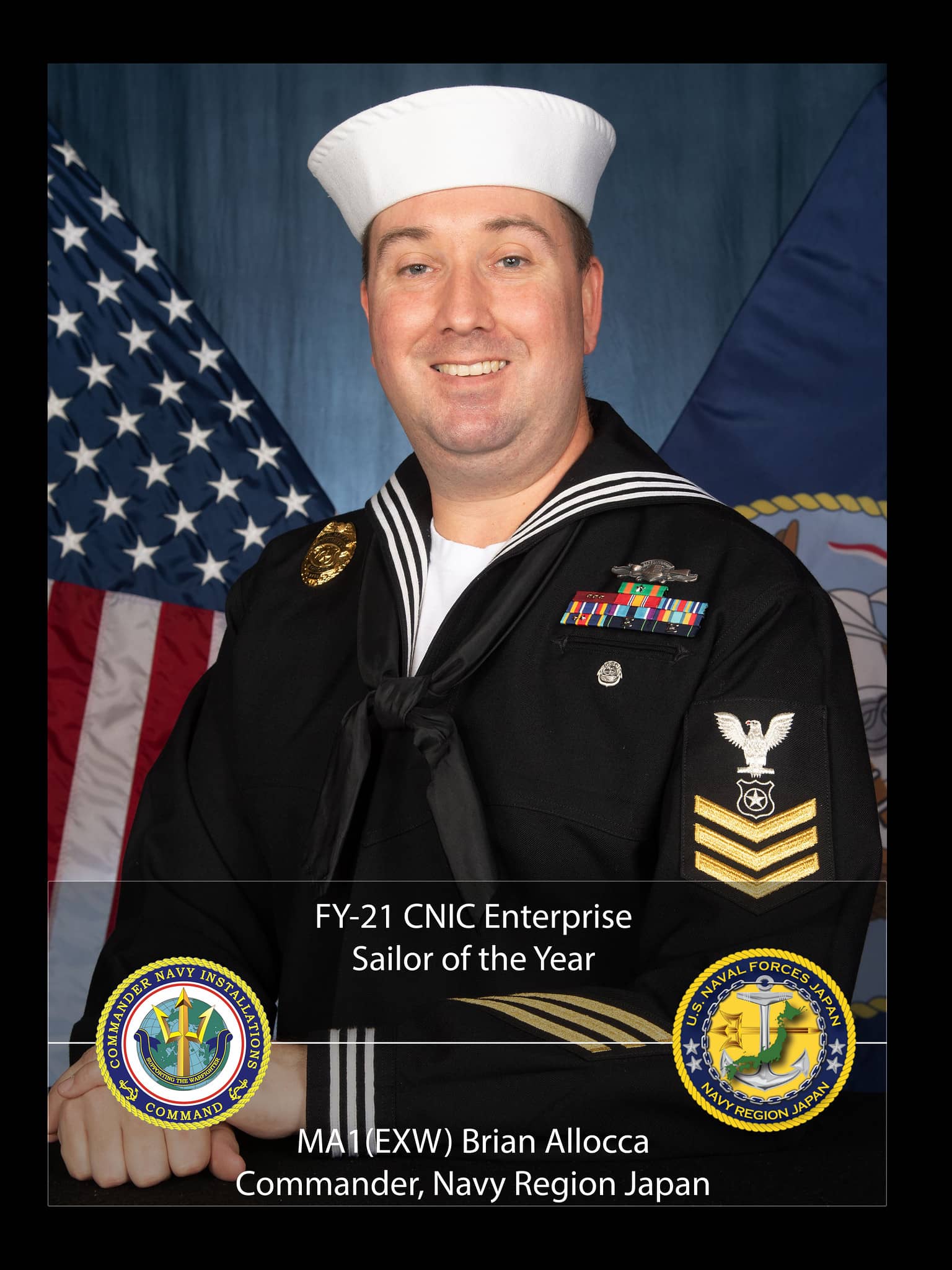 A Hopkinsville native has been selected as the 2021 Navy Installations Command's Shore Enterprise Sailor of the Year.
Petty Officer 1st Class Brian Allocca was honored during a ceremony last Wednesday at the National Museum of the U.S. Navy onboard the historic Washington Navy Yard.
Allocca competed in a final board that tallied traits in job performance, contributions to command climate, peer group involvement, educational accomplishments, physical fitness standards, and participation in community service activities.
Allocca joined the Navy 13 years ago. He said his family had a history of service, from his great-grandfather and grandfather serving in the British Army in WWII, to his father serving in the Navy during Vietnam.
Allocca serves as a master-of-arms at Commander Fleet Activities Sasebo.
He attended Hopkinsville High School and graduated in 2004.