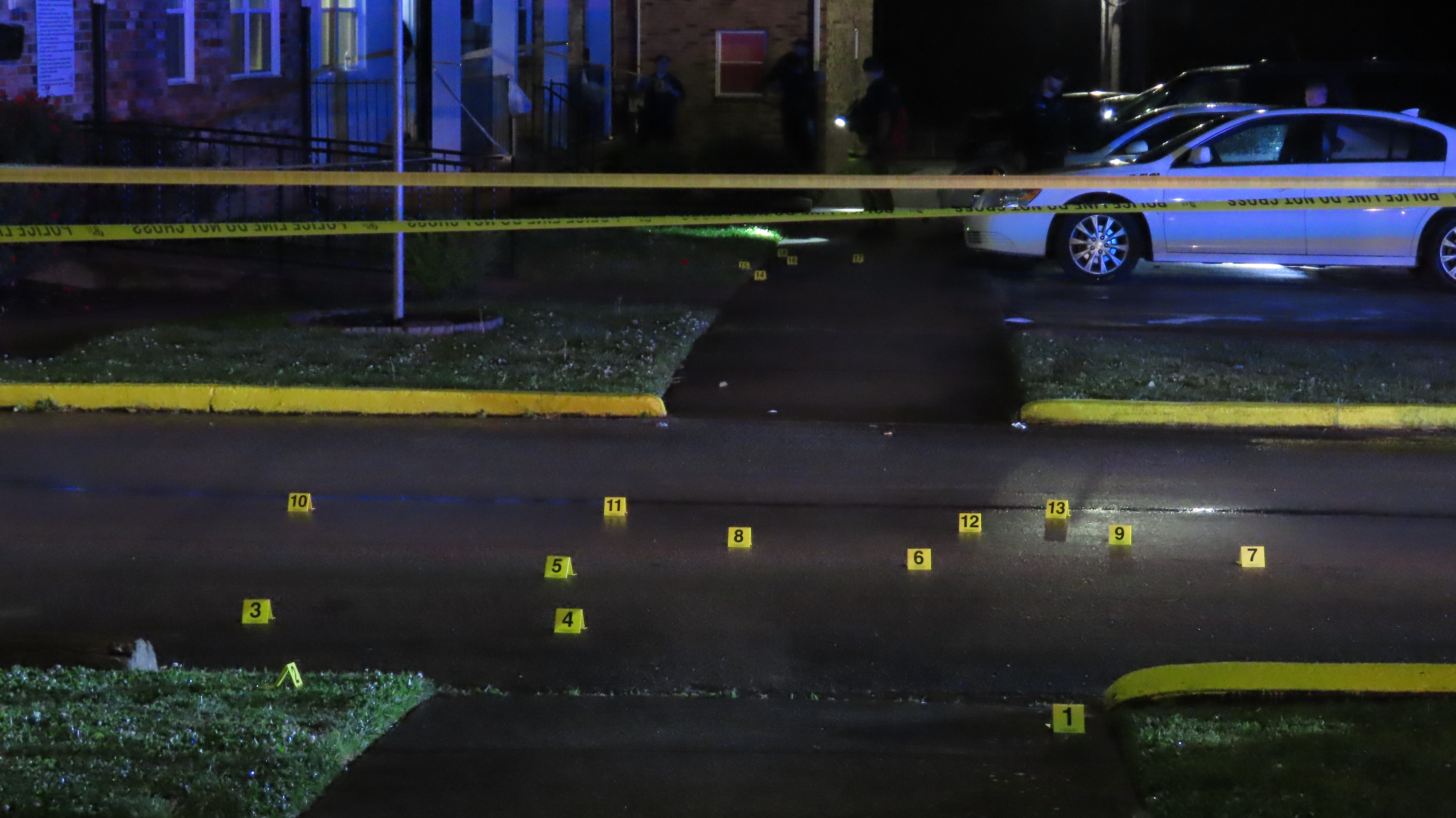 Deputies have released more details about a shooting at Woodland Heights on Greenville Road in Christian County Thursday night.
Christian County Sheriff's deputies say 36-year-old Dellondo Ross of South Bend, Indiana, was shot in the head during an altercation at Woodland Heights in the parking lot where he had been pointing a long gun at multiple people in the area.
Ross was reportedly located by police in Hopkinsville and would not stop immediately for law enforcement.
Deputies say they got him to stop at the intersection of Bethel Street and West 14th Street after hitting a law enforcement vehicle.
Ross was then taken by ambulance to Jennie Stuart Medical Center where he was treated and released.
Ross's SUV had bullet holes in the back and side along with the back window of the vehicle was missing.
More than 30 shell casings were located in the parking lot at Woodland Heights.
Deputies say they were first called to Woodland Heights around 9:30 pm for reports of multiple people fighting and shots fired.
Ross was later arrested and charged with first-degree fleeing or evading police and driving on a suspended license.
Deputies ask if you have any information about this shooting to call the Hopkinsville Christian County dispatch at 270-890-1300.