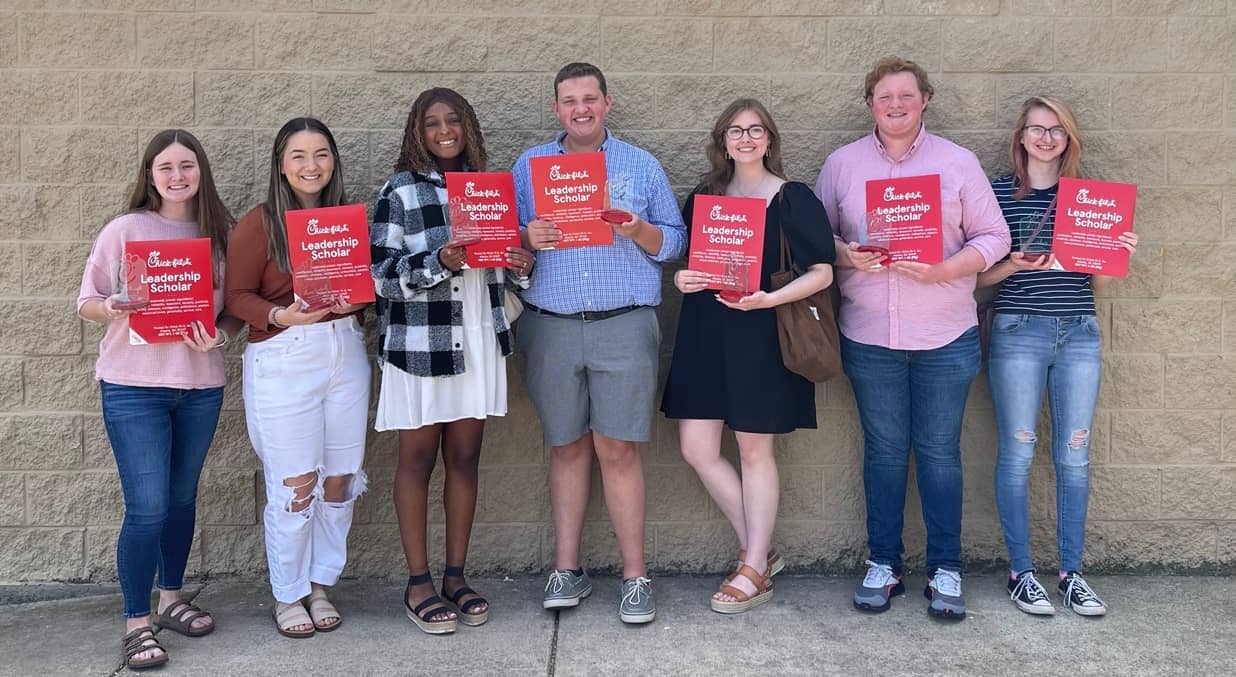 Chick-fil-A Hopkinsville Owner Jeromy Thompson recently presented nine team members with the Chick-fil-A Remarkable Futures Scholarship in the amount of $2,500 each.
This year's scholarship winners are:
Kylee Knight, who is in the Nursing Program at Murray State University and will soon have a Bachelor of Science in Nursing degree.
Alexis Cantrell, also attending Murray State University where she will be a junior next year. She is majoring in Human Resource Management.
Western Kentucky University student Tashay Nolan, who is majoring in Psychology on a pre-med track.
Josh Groves, who will be graduating in May from Heritage Christian Academy and plans to attend Murray State University and be in the Nursing Program.
Austin Peay State University student Amelia Fancher who is majoring in Political Science.
Will Groves, a Murray State student majoring in Political Science with a double minor in Legal Studies and Professional Writing.
Laura Holmes, who is majoring in Creative Writing with a minor in history at Murray State University. Next semester she will be studying abroad.
Rayln Wallace who will be graduating in December from Austin Peay with a Bachelor's in Criminal Justice and a minor in pre-law.
And Makayla Artis, who is attending Park University in Kansas City where she majors in Political Science and minors in the Spanish language.
The Good News Break airs every day around 5:55 pm on the 5 o'clock News Edge on WKDZ and WHVO. If you have good news to pass along, send it to us at wkdz@wkdzradio.com