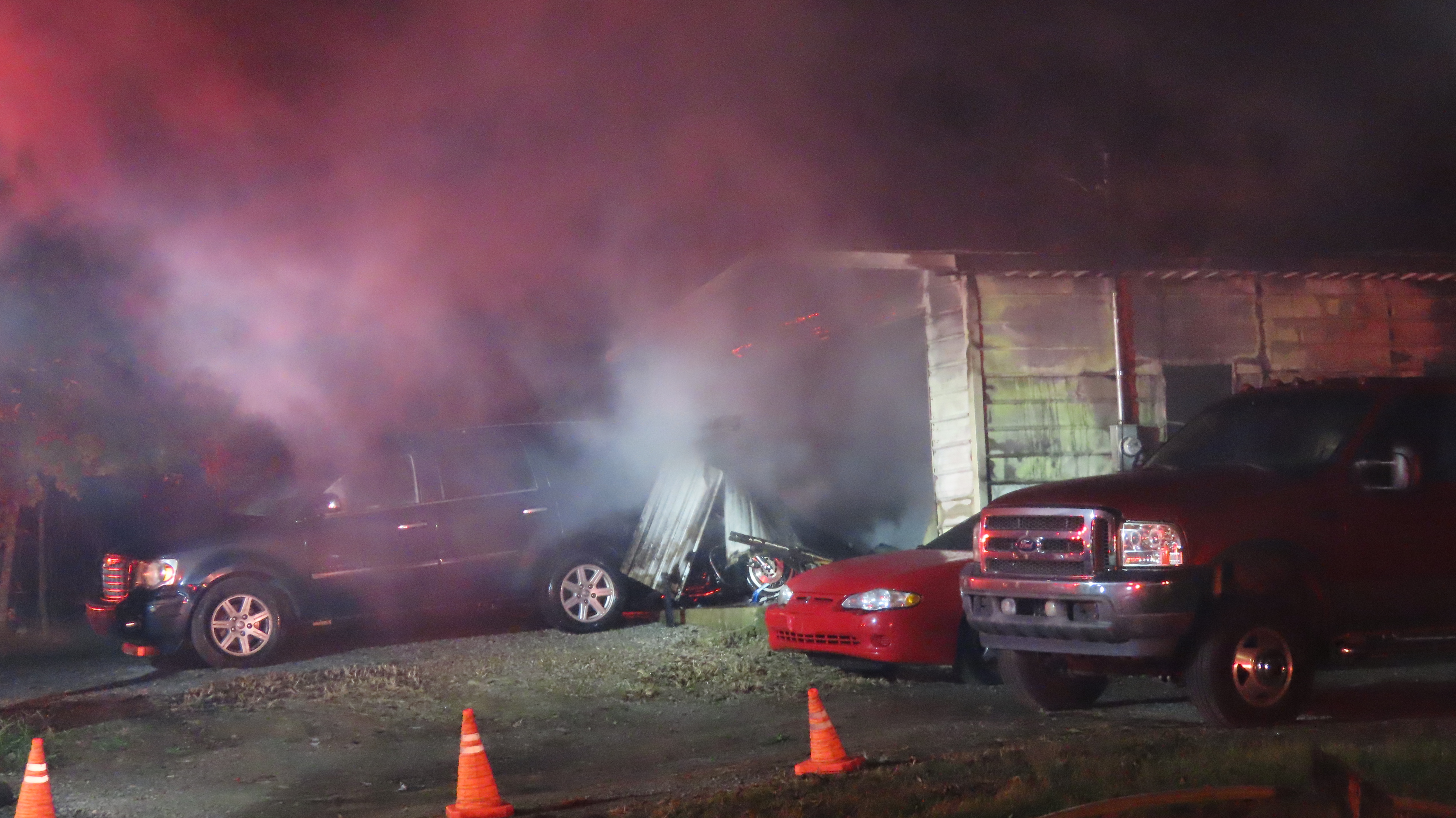 A fire on East 12th Street in Hopkinsville badly damaged a garage and a vehicle Saturday night.
Hopkinsville Firefighters say the garage was fully engulfed in flames when they arrived just after 11 pm.
A vehicle inside the garage was badly damaged. Firefighters say the vinyl siding on the home was also damaged by the heat coming from the fire.
No one was injured and the cause of the fire was unknown.