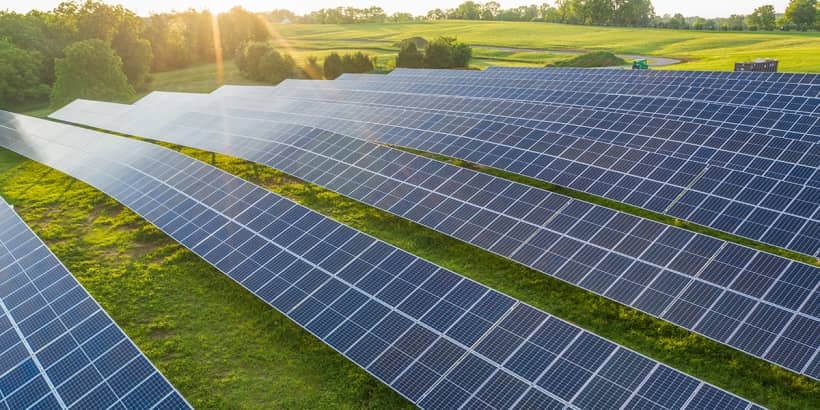 Two power providers in the Commonwealth have filed with the state's Public Service Commission, in order to provide renewable energy to five major organizations in their respective service territories.
Louisville Gas & Electric and Kentucky Utilities are now in possession of contracts with the University of Kentucky, North American Stainless, the University of Louisville, The Chemours Company and Dow to provide solar energy from a 125-megawatt facility to be constructed in west Kentucky.
That facility location will be Paducah.
As part of a request for proposals issued back in January, renewable power agency BrightNight earned the contract — with Louisville Gas & Electric and Kentucky Utilities set to purchase the power from the future solar facility in McCracken County.
Based on said agreements, 44% of the up-and-coming facility's energy production will supply UK. North American Stainless will be served with 36% of the output, while the University of Louisville and The Chemours Company each being provided 8%. Dow, which already has 25% of energy output from another facility, will earn 4% from this new electricity generation.
Costs associated with the facility will be covered solely by "renewable power agreement" participants, who will receive the energy through 20-year contracts. Meanwhile, there is no other costs to other LGE and KU customers, who won't be receiving energy from the facility.
Paducah's solar plant is expected to be completed, and commercially available, by 2025.
LGE and KU have co-adopted a goal to reduce CO2 and other greenhouse gas emissions across operations to a net zero by 2050, with preliminary targets of 70% reduction of 2010 levels by 2035, and 80% reduction by 2040.
LGE and KU serve more than 1.3 million customers, while LGE specifically serves 332,000 natural gas and 425,000 electric customers in Louisville and its 16 surrounding counties.