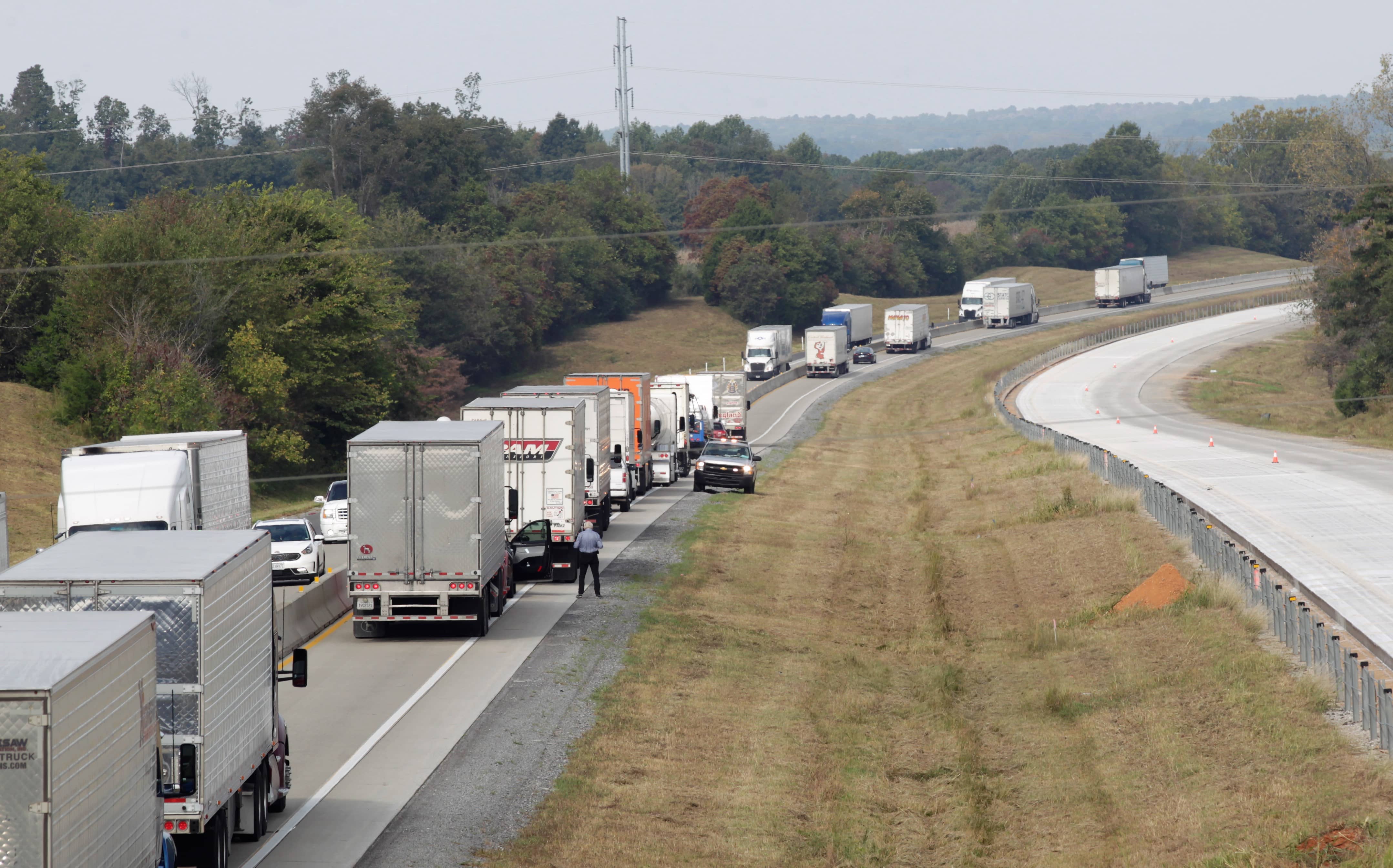 A crash involving a cattle truckt blocked Interstate 24 westbound near the 61-mile marker in Trigg County for a period of time Thursday morning.
Kentucky Transportation Cabinet District One spokesman Keith Todd says the two-vehicle crash has resulted in cattle being loose along the westbound lane in the work zone that runs from the 65 to 55-mile marker.
Westbound I-24 traffic is being routed off at US 68 Cadiz Exit 65 to US 68 West to follow the marked detour along KY 139 North to return to I-24 at the Exit 56 Interchange.
Due to the centerline barrier wall in the work zone, there is no impact on eastbound traffic at this time.
Todd says the official estimate is I-24 westbound lane could be closed for 4 to 5 hours.