A federal lawsuit has been filed against Paxton Media Group, claiming the company had a cyber attack and massive data breach earlier this year, yet waited three or more months to tell more than 20,000 current and former employees that their private information was hacked — many of whom reside in west Kentucky.
PMG owns more than 100 news outlets nationwide — but locally handles the Paducah Sun, the Kentucky New Era, the Times Leader in Princeton, the Cadiz Record, WPSD Local 6 and several others organizations in west Kentucky.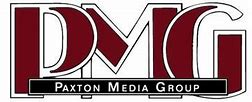 Jason Riley, a criminal justice reporter for WDRB in Louisville, first broke the news Friday evening.
According to some details in the lawsuit, the cyberattack occurred between February 26 and March 20 of this year, in which an "unauthorized third-party" of cybercriminals gained specific access to data of current and former employees, including Social Security numbers, financial account and routing number information, as well as credit card numbers and other assorted data.
On June 24, or thereabouts, officials within Paxton Media Group began sending out Notices of Data Privacy Event to current and former employees whose information was accessed. However, some plaintiffs still haven't been notified.
According to Riley, the lawsuit also claims that "some of the private information was sold on the "dark web" — an underground overlay of networks that use the Internet, but requires specific software and authorization, and often lends itself to unscrupulous and unsavory transactions.
Lawyers for the plaintiffs are as follows:
— Jeffery A. Roberts, Murray, (270) 753-0053, jeff@jeffrobertslaw.com
— Lori G. Feldman, Croton-on-Hudson, New York, (917) 983-9321, LFeldman@4-Justice.com
— David J. George and Brittany L. Brown, Lake Worth, Florida, (561) 232-6002, DGeorge@4-Justice.com and BBrown@4-Justice.com
— William B. Federman, Oklahoma City, Oklahoma, (405) 235-1560, Wbf@federmanlaw.com