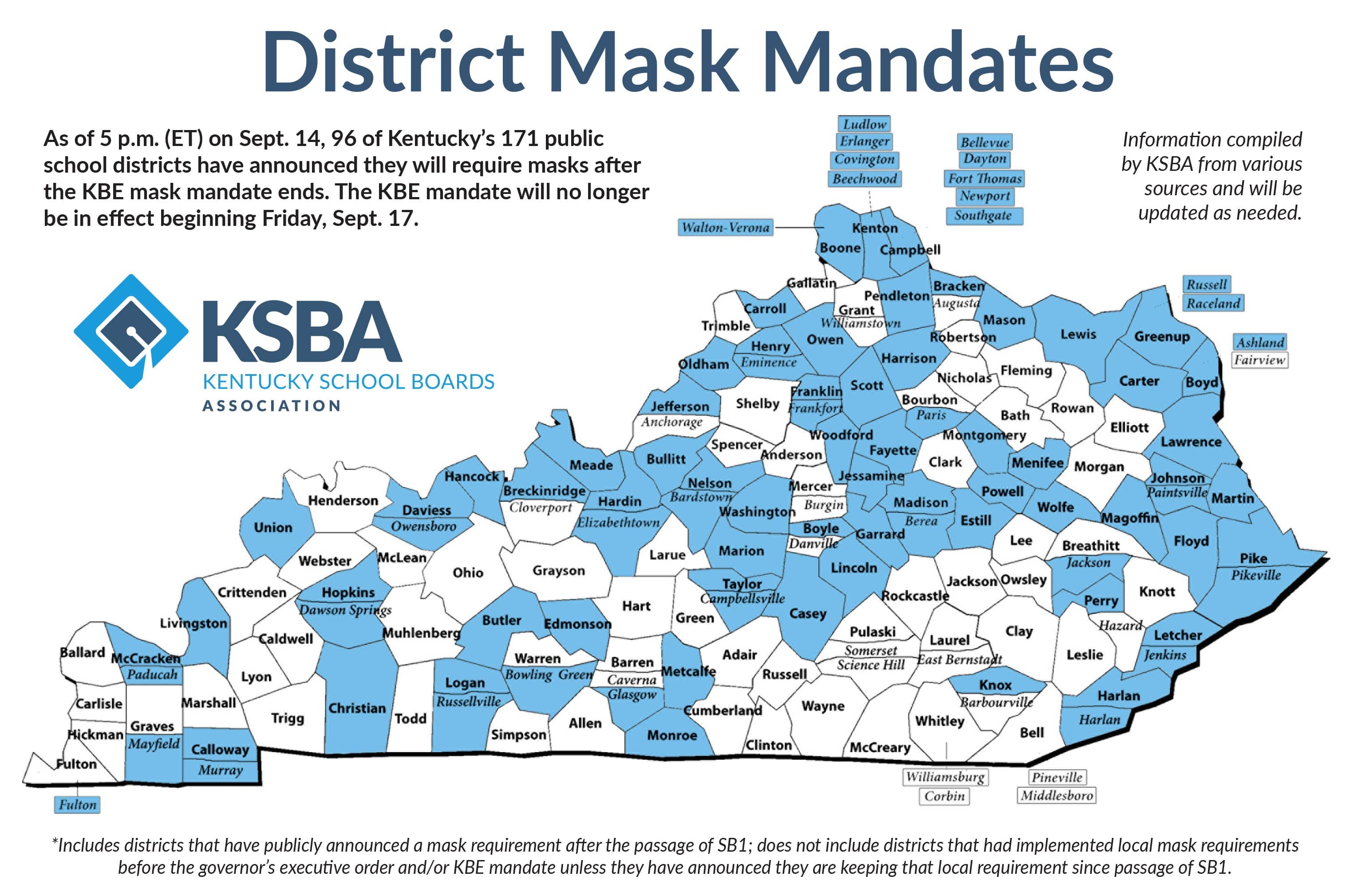 During Tuesday's special-called session of the Trigg County Board of Education, members voted unanimously, 5-0, to maintain a masking requirement for all students, teachers, faculty and staff while indoors in campus facilities — regardless of vaccination status — and that maintaining "adequate" distancing in accordance with Department of Public Health Guidelines can allow for optional masking.
The only written caveats come from common sense, in which persons on campus will not at all be required to wear masks while outdoors, or while eating and drinking during meals.
The word "adequate" came under particular scrutiny during Tuesday's session, in which board member Gayle Rufli wanted to know how the board should define "adequate" in terms of actual distance.
That answer, according to the district's lawyer in Jack Lackey Jr., is defined by the CDC and the Department for Public Health, and is six feet.
Furthermore, it was discussed that Trigg County Schools should amend its motion to include that masking status would be tied to the COVID-19 color map, which uses red, yellow and green for its incidence rates.
This was rebuked in a roundtable discussion alongside Lackey and fellow board member Charlene Sheehan.
Board chair Jo Alyce Harper also had questions about the use of the word "adequate," to which Lackey noted that the Department for Public Health will likely be amending its distancing requirements in the foreseeable future, and that using the word "adequate" allows for some future flexibility.
Trigg County's Board of Education was among the 40-plus public school districts to implement a mask mandate inside of its campus facilities prior to both the beginning of the 2021-22 school year, as well as Governor Andy Beshear and the Kentucky Board of Education lobbing their own mandates into the fold.
Following last Thursday's sweeping reversal of both Beshear and the KBE from the Kentucky General Assembly's forcing through Senate Bills No. 1 and No. 2, public districts had five working days to either address their concerns in special-called sessions — or simply opt for no-contest and allow their mask mandates to end.
Trigg County's district officials, including Superintendent Bill Thorpe, have repeatedly stated masking at this current time helps maintain the safety and welfare of students, faculty and staff in and around the classroom, while also keeping in compliance with the school's insurance policies.
As of Tuesday afternoon, 97 of Kentucky's 171 public school districts had agreed to some form of a mask mandate on their campus, including Christian, Calloway, Murray, Hopkins, Dawson Springs, Mayfield, McCracken, Paducah, Livingston, Fulton City and Union.
Also as of Tuesday afternoon, 39% of Trigg Countians were vaccinated, including 46% of those aged 12 and up, and 71% of those aged 65 and up, with testing positivity at 12% and newly-reported cases increasing by 56% over the last two weeks — now averaging nine new cases per day.
According to the Trigg School's COVID-19 dashboard, the district had 24 active student cases of coronavirus, eight active staff cases, 97 recovered cases and 137 students in quarantine. Of the 24 active student cases, 11 of them are in the Trigg County Middle School. And of the 137 students quarantined, 49 of them are in the Trigg County Primary School.
The school board, Lackey said, can amend its language and either extend or remove its mask mandate during any future regularly-scheduled — or special-called — board meeting, as the district monitors active and recovered COVID-19 cases.