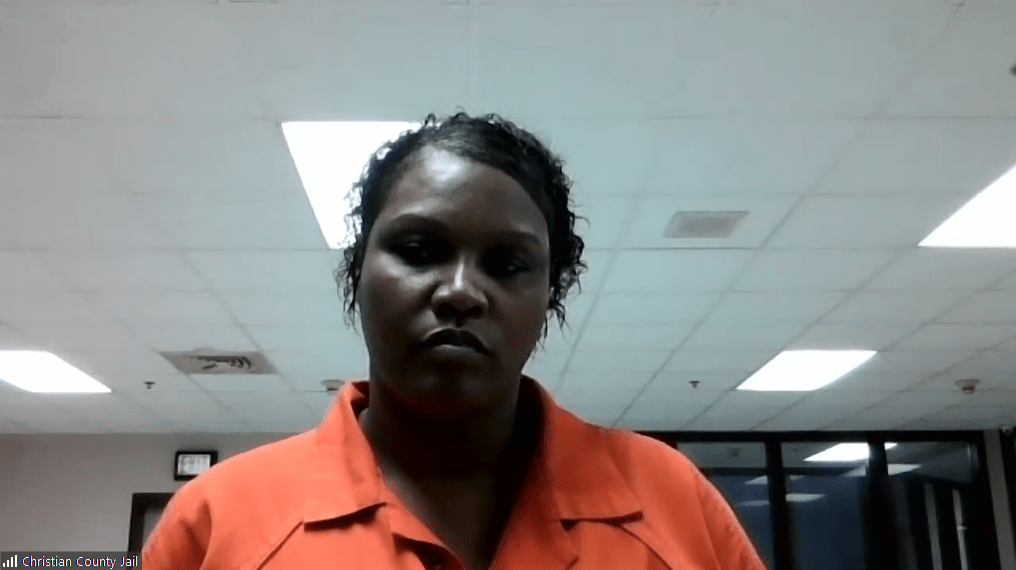 Two Hopkinsville residents charged in connection to a murder on North Kentucky Avenue will be heading to trial in less than three months.
Larayna Manning and her son Anthony Manning are charged with murder and first-degree robbery. The charges came from the October 12, 2020, death of 70-year-old Calvin Taylor. Hopkinsville Police reported Taylor was found shot inside his home after responding to a report of shots fired. Larayna was arrested October 21 in Hopkinsville, while Anthony was arrested five days later in Texas by U.S. Marshals.
During Larayna's court appearance Wednesday before Christian Circuit Judge Andrew Self, her attorney Jason Pfeil asked for a speedy trial.
After a discussion, it was determined that both Larayna and Anthony would be tried together.
Judge Self set the trial to begin on Monday morning, October 4, at 8:30 and could last up to a week-and-a-half. A final pretrial date was also set for Monday morning, August 30, at 9:30.