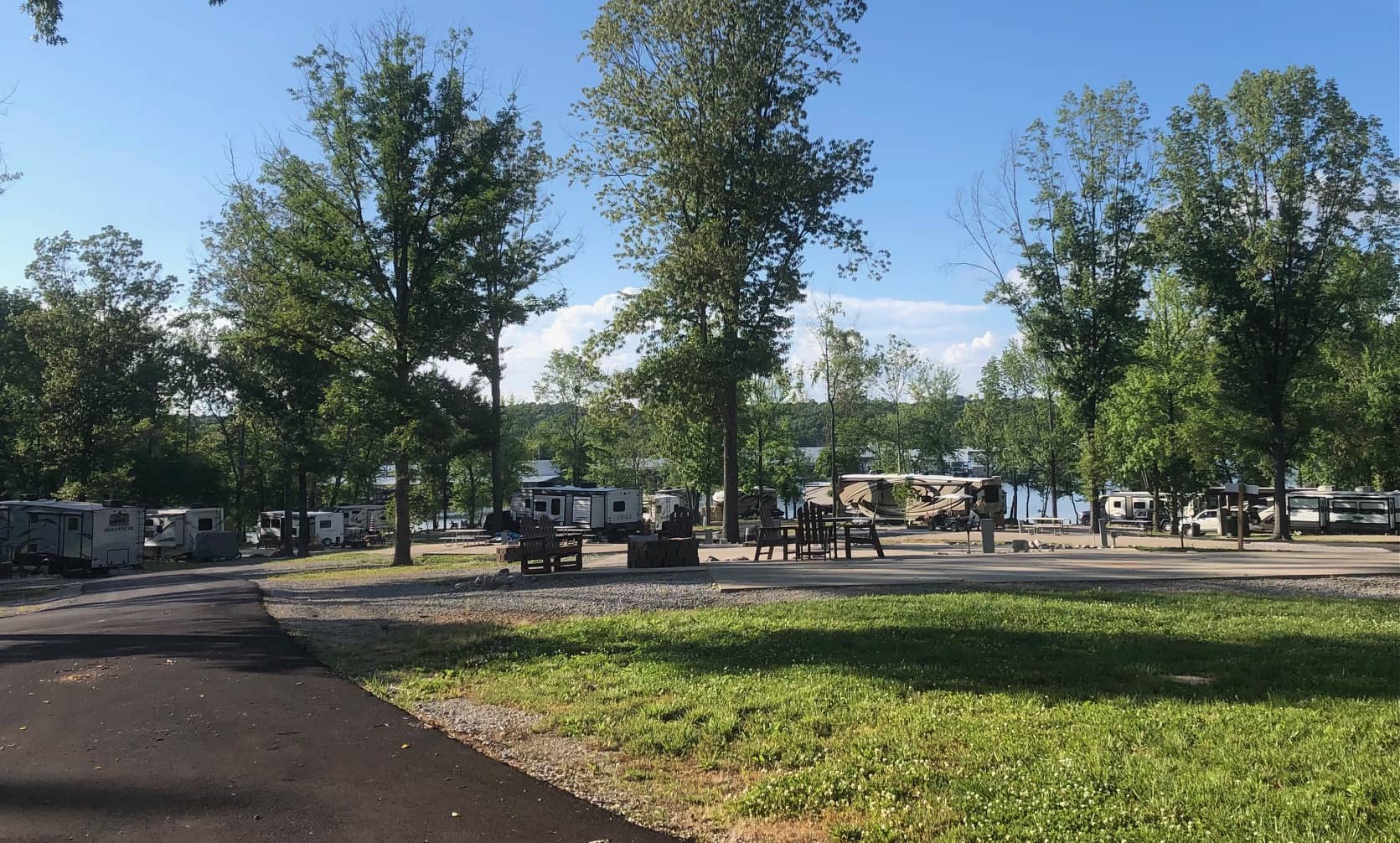 The hospitality industry was one sector affected most by the COVID-19 pandemic last year and the first half of 2021.
Prizer Point Resort owner Greg Batts is trying to stay ahead of the curveball thrown to the industry and adapting to the different travel habits of vacationers.
Trigg County's oldest resort, located in the northeastern part of the county near Rockcastle, is adding 110 new campsites to keep up with the camping boom that has hit in the past year.
Batts began expanding his campsite areas five years ago in anticipation of the 2017 solar eclipse. He said the pandemic of the past year resulted in even more expansion to meet the needs of tourists.
click to download audio69 of the new campsites are located near the lagoon area that has an inflatable water playground. Batts said the newer sites have patios and fire rings.
He added that a Paycheck Protection Program loan allowed them to repave the roads and parking lots on the 133-acre property and add some needed landscaping.
While Prizer Point continues to add facilities and lodging, Batts said he's running into the same problem many business owners in America face in 2021 – finding people to work.
click to download audioBatts said not having enough workers will keep some of Prizer Point's attractions closed for the foreseeable future.
click to download audioBatts said Prizer Point has been the first job for many people through the years, some of whom are now managing and operating marinas and resorts in Kentucky and Tennessee.
Because it's likely that it will be the first job for some, Batts said they provide training for new employees.
click to download audioBatts said people can get a job application at Prizer Point or on their website.
Prizer Point was created by the U.S. Army Corps of Engineers as a public use area in 1967. The 28-acre piece of land had 20 concrete picnic tables and a shelter.
Batts purchased the property in 2000 and has expanded it to 133 acres that include 450 campsites and indoor lodging for over 400 people.