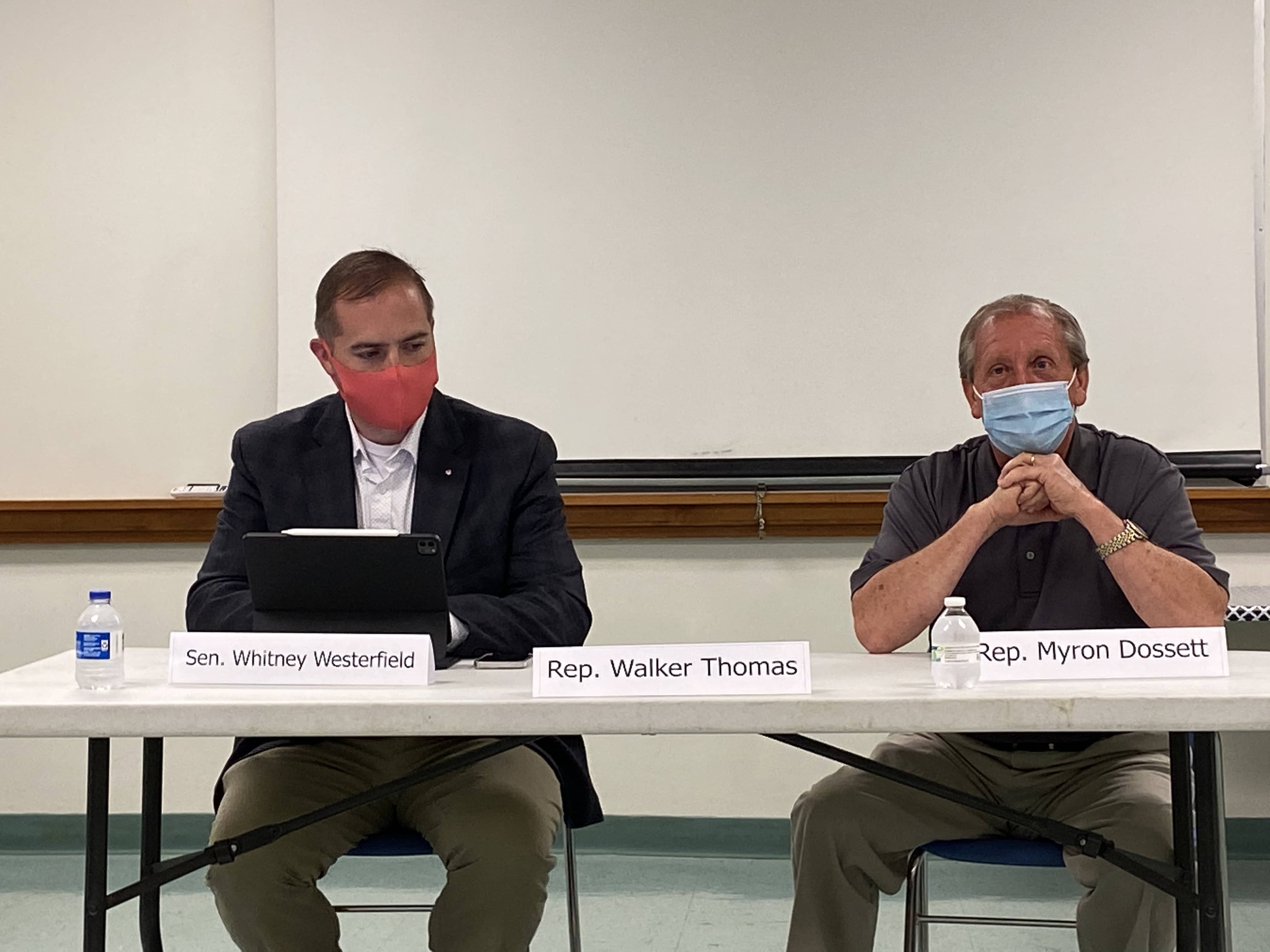 State Senator Whitney Westerfield of Crofton, Representative Jason Petrie of Elkton, and others are working on a bill that could be introduced in 2022 concerning the criminal justice system.
Westerfield shared the news during a discussion Saturday morning hosted by the League of Women Voters of Hopkinsville.
He said they have been working on a pretrial release bill for the last 18 to 24 months.

Westerfield added those were low-level offenders, and that's what the legislation would target.

Westerfield is also working with Representative C. Ed Massey, who serves the northern portion of Boone County, and other on the legislation.

During the League of Women Voters event, Westerfield and Representative Myron Dossett answered questions about their stances on the restoration of voting rights, legislative redistricting, and equitable school funding. The News Edge will share more in the coming days on comments from both legislators.