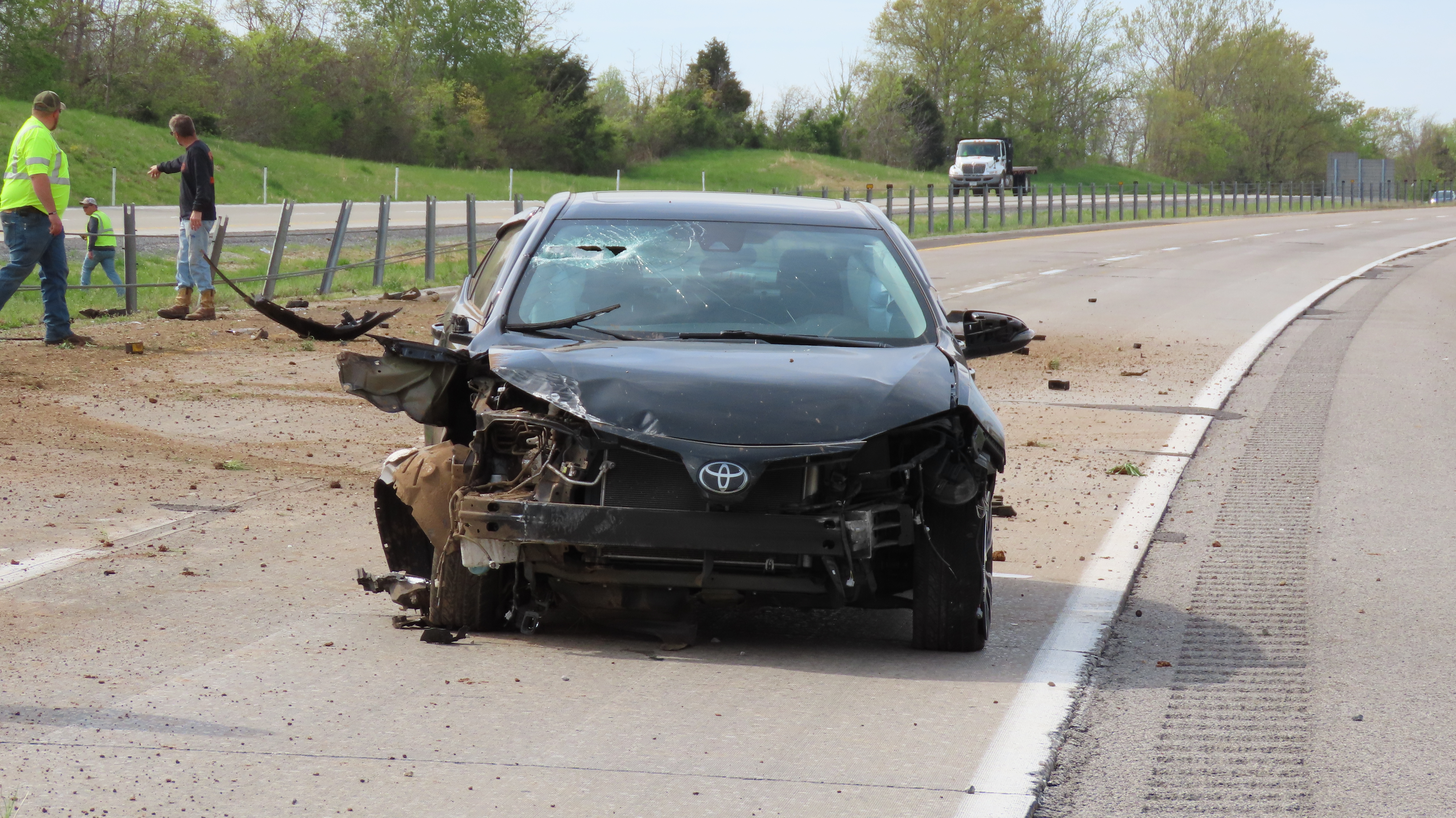 A Tennessee man was injured in a crash involving a tractor-trailer on Interstate 24 in Trigg County Friday afternoon.
Trigg County Sheriff's deputies say 
Kenneth Burke Jr was eastbound two miles from exit 65 when his car hit a tractor-trailer next to him.
The crash caused his car to go into the median and over the cable barriers coming to a rest in the westbound lanes of traffic.
Burke was taken by ambulance to Jennie Stuart Medical Center for what deputies say are minor injuries.
The crash happened just after 3 pm.