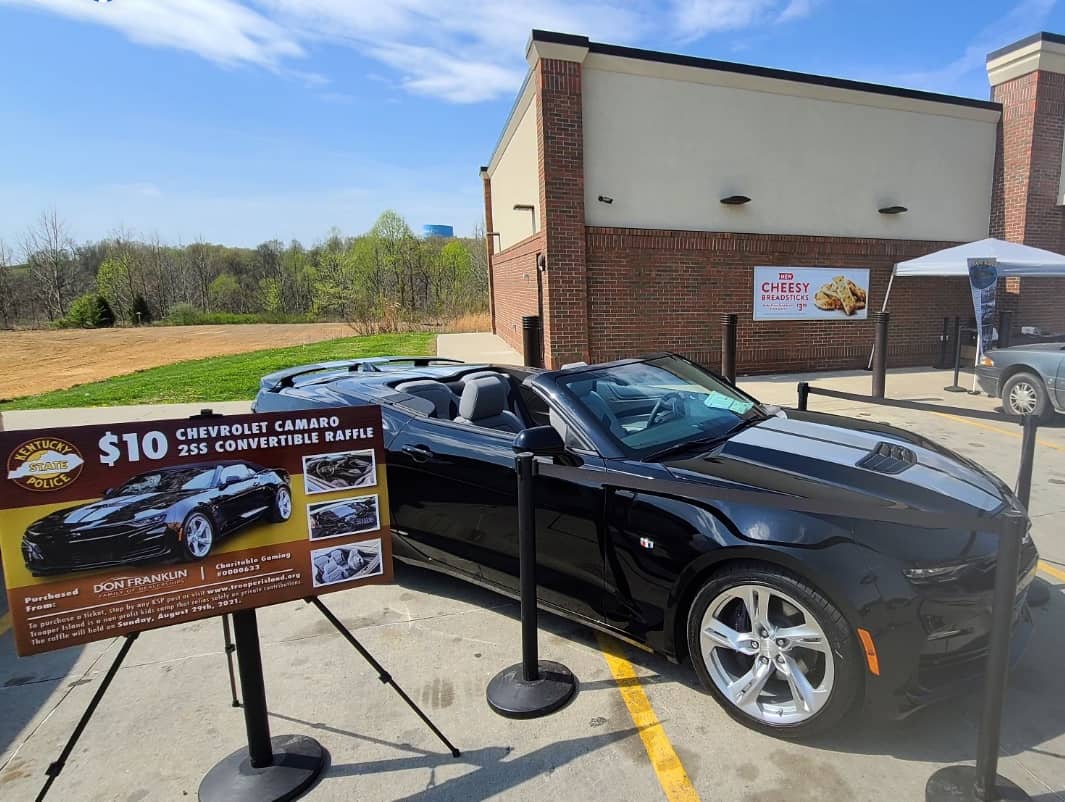 Kentucky State Police will be in Hopkinsville Thursday for anyone wanting to buy a raffle ticket for a chance to win a 2SS Convertible Camaro.
Post 2 Public Information Officer Trooper Brandon McPherson says he will have the Camaro at Huck's, located at 4200 Lafayette Road, in Hopkinsville Thursday for anyone who wants to purchase a $10 raffle ticket to win the car. He says the proceeds from the raffle tickets sold will help fund the Kentucky State Police's 'Trooper Island Kid's Camp'.
According to Trooper McPherson, he will be at Kroger in Madisonville Friday, which will be the last day the Camaro will be displayed in the Post 2 district. He says the car will then to to Post 16 in Henderson.
Trooper McPherson says if you miss him Thursday, he will be selling raffle tickets in this area all summer long and you can follow his Facebook page (Trooper Brandon McPherson) to see where he will be set up without the Camaro.