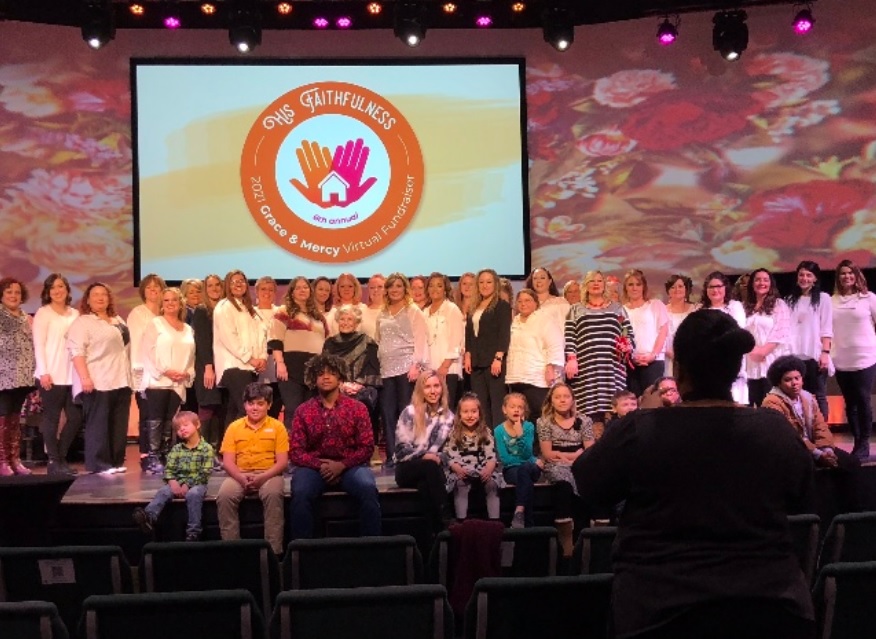 Seven ladies took a step back into the world with a new perspective on life February 18 after graduating from the Grace and Mercy program.
Grace and Mercy is a Hopkinsville home for women who are recovering from incarceration, addiction, abuse, or homelessness. Director Joanna Mack says the graduation, which was held virtually at New Work Fellowship, was a celebration of the accomplishments of the sixth graduating class.
click to download audioThe 2021 graduating class included Bridget Reyes, Megan Smith, Elizabeth Cureton, Bobbie Gilstrap, Shannon Haynes, Tiffany Finley, and Jackie Jones.
Mack says each of the graduates goes through a comprehensive program that lasts at least a year, oftentimes longer.
click to download audioThe graduation February 18 also served as the annual fundraiser. Mack says Grace and Mercy's operation is funded completely by donations of the individuals around the area, with no public funding for the organization.
click to download audioThe fundraising total for the 2021 event currently stands at more than $81,000.
Grace and Mercy is located in what is known as the White House that is located across South Main Street from First Baptist Church. An effort is currently underway to renovate the red house behind the Grace and Mercy that will be used to provide housing for graduates transitioning out of the program.
Click here to watch graduation.