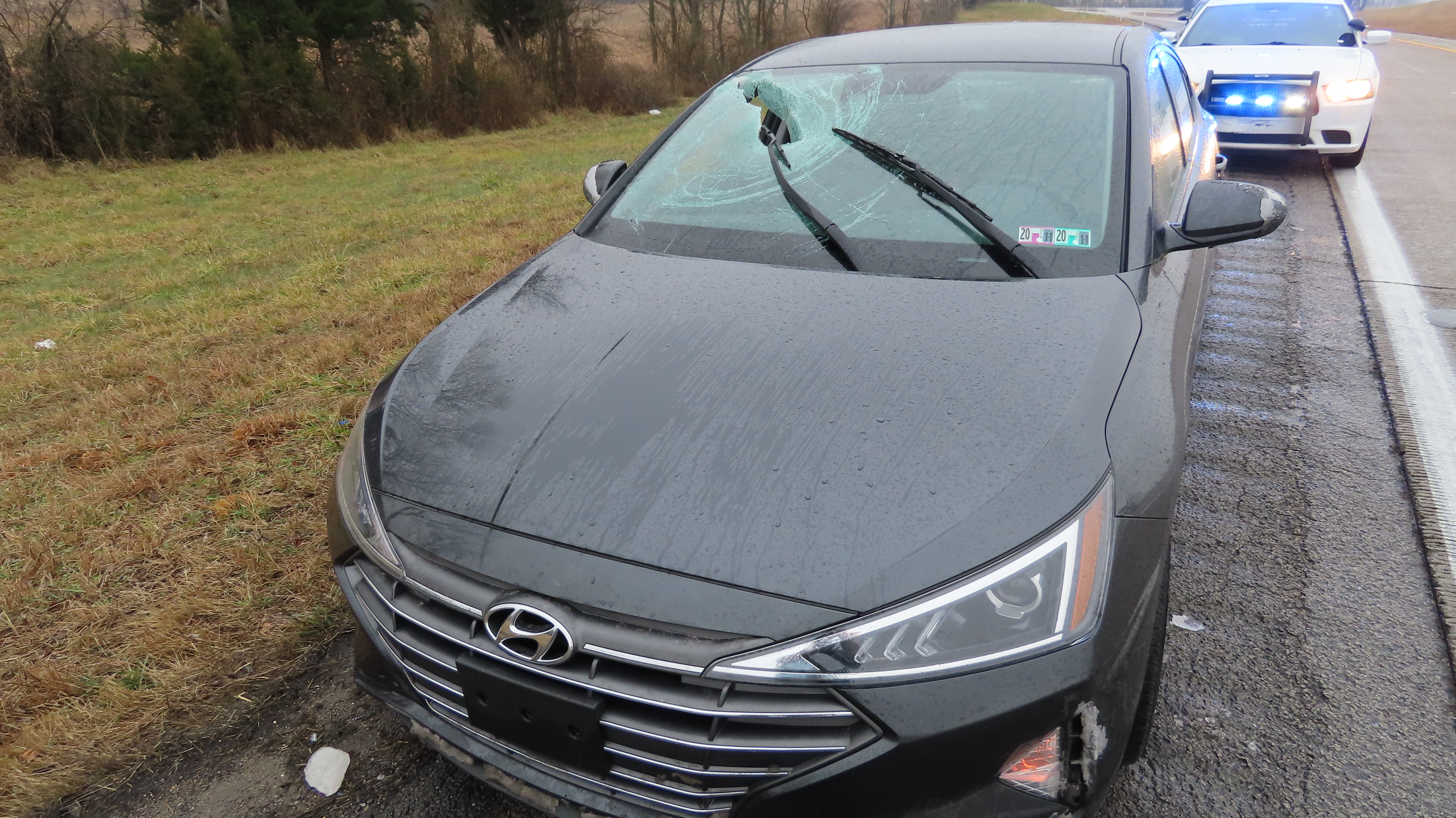 An Illinois woman was injured when a piece of ice went through her windshield on Interstate 24 Wednesday afternoon.
Christian County Sheriff's deputies say a piece of ice came off a tractor-trailer and hit an eastbound car driven by Tyler Goff, traveling through the windshield and injuring his passenger Karianne Goff.
Goff was taken by ambulance to Jennie Stuart Medical Center with what deputies say are non-life-threatening injuries.
The crash happened just after 3 pm at exit 73.