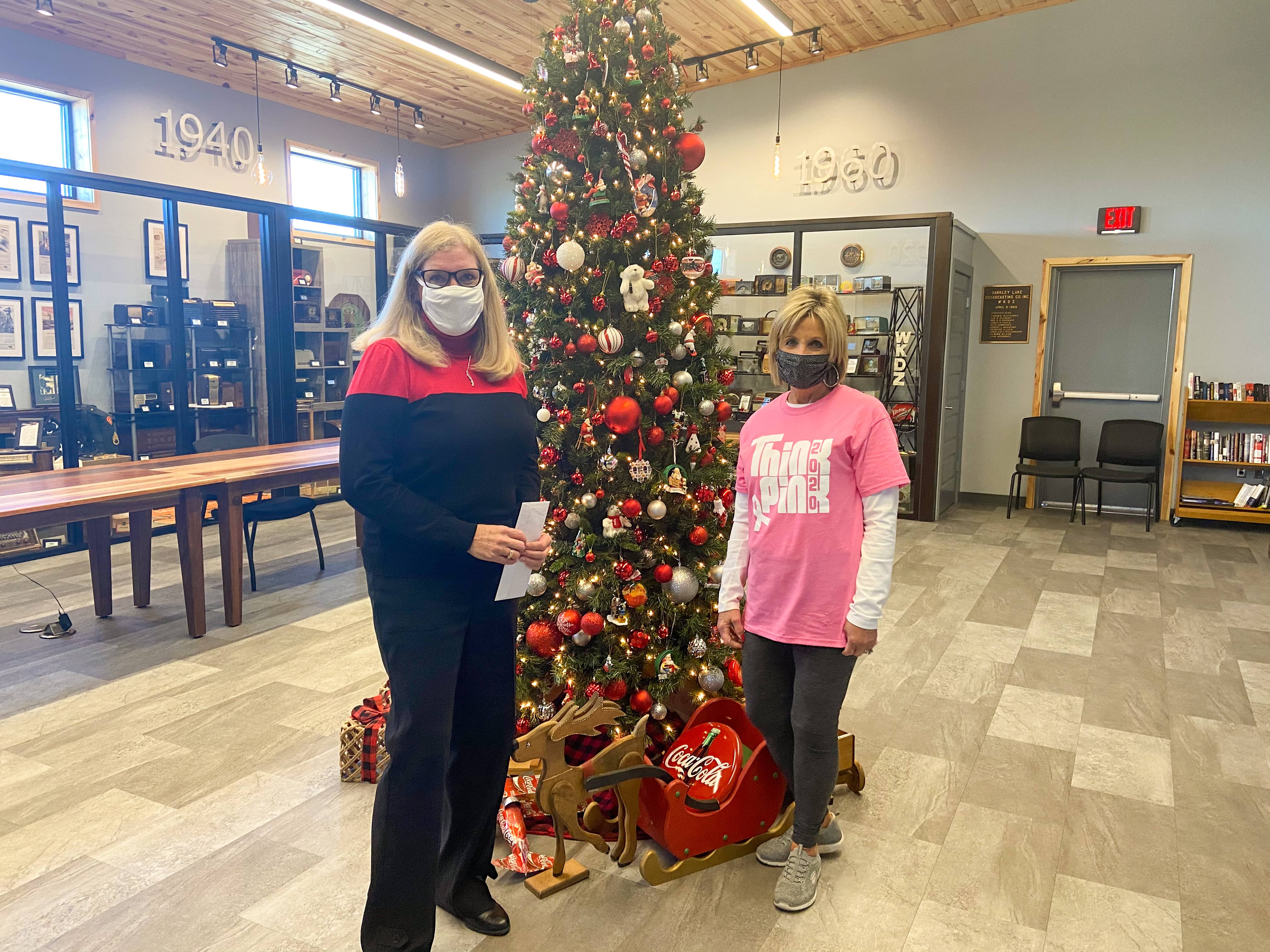 The Edge Media Group presented the Pink Ribbon Network with a special donation Wednesday as a part of this year's Pink Out Week.
Ann Isom, with the local organization, told the News Edge they truly appreciate the donation.
Isom added they are a local breast cancer support group and was started by Kathy Anderson and Lisa Cunningham.

The donations the Pink Ribbon Network is given support many projects for people battling breast cancer.

Isom added the Pink Ribbon Network also provides a $1,000 scholarship to one student from each high school in Christian, Todd, and Trigg counties every year. To qualify, the student has to have lost a close family member. The organization will also be helping out some families with Christmas this year.
For more information, you can call Isom at (270) 889-4549.