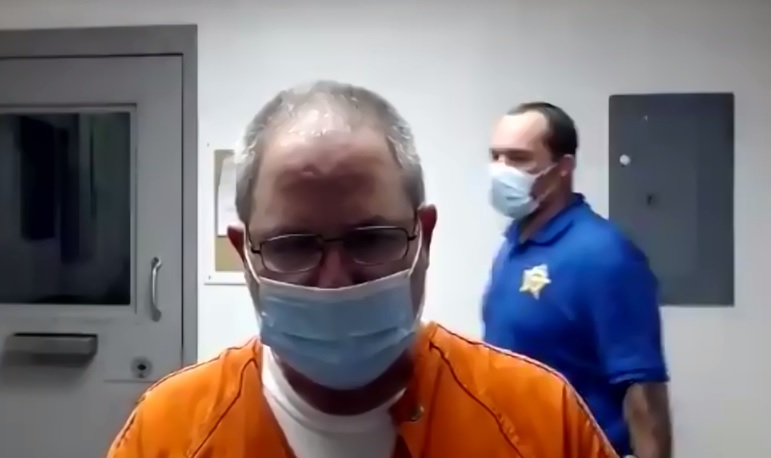 A South Carolina man indicted for murder in connection to the death of his wife whose body was found in a cemetery in Fredonia earlier this year appeared for his arraignment in Caldwell County Tuesday afternoon.
53-year old Joseph Florentine, of Rock Hill, is charged with murder and abuse of a corpse.
Florentine and his attorney, David Bundrick appeared virtually before Caldwell County Circuit Court Judge C.A. Woodall, III.
Florentine's attorney entered a not guilty plea.
click to download audioBundrick made a verbal motion for a bond to be set for his client, however, Judge Woodall says he needs to put the motion in writing.
click to download audioJudge Woodall then set a pretrial conference for the afternoon of January 5th at 1:15.
Florentine's charges stem from June when state police were contacted by the Caldwell County Sheriff's Office in reference to a female body found in Hill Cemetery in Fredonia. The body was later identified as Florentine's wife, 36-year old Nicole Renee Florentine, also of Rock Hill.
Kentucky State Police reported Joseph Florentine was located and arrested in Denver, Colorado on June 23rd and was extradited back to Kentucky. He is currently lodged in the Caldwell County Jail.