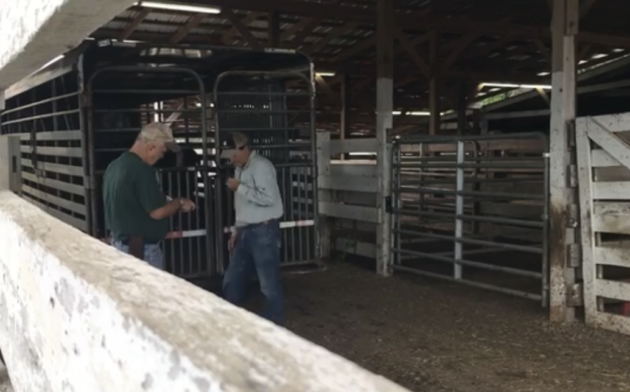 The Ag Edge talked livestock safety and tractor and implement safety with Wednesday stops at Christian County Livestock Market and Roeder Auction Company.
It is always great to visit with J. E, David and Sam Wright and Tommy Anderson at Christian County Livestock.  The visit focused on having proper gates and equipment to move and handle livestock on the farm.  J. E. Wright says serving their customers and providing a safe place to market cattle is important.
David Wright says the livestock market is set up to provide a safe place to  load and unload stock.
Meanwhile the Wednesday afternoon stop featured a visit with Delbert Roeder and Mary Elizabeth Coleman.  Delbert Roeder says they spend quite a bit of time making sure all the tractors and equipment they sell is safe for farmers.  He also talked about the history of Roeder Auction.
Mary Elizabeth says livestock safety is also important on the farm.