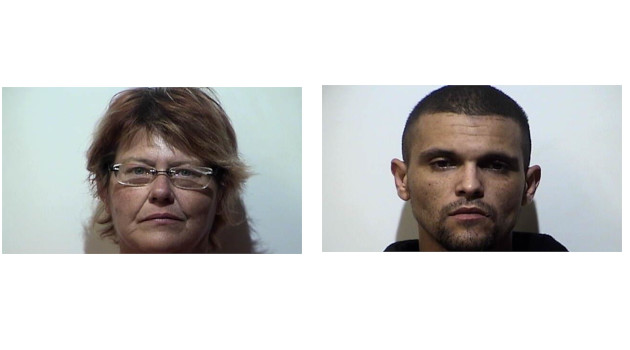 A traffic stop on South Main Street in Hopkinsville led to gun charges for a man and woman Tuesday morning.
Christian County Sheriff's deputies say 47-year-old Tabitha Jones of Oak Grove and 31-year-old Jorge Morales of Hopkinsville were stopped for not having brake lights and found to have a gun.
They are both reportedly convicted felons and during the stop, Jones told police Morales gave her the gun and told her to put it in her pants.
They are both charged with possession of a firearm by a convicted felon and tampering with physical evidence.